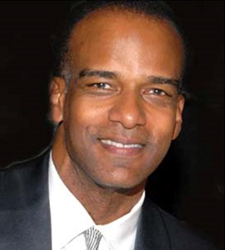 "As a health conscious consumer, I am thrilled to join the Froozer® Board of Advisors to assist in leveraging my network in an effort to help this brand grow and prosper"--Tracy Porter.
Denver, CO (PRWEB) September 07, 2016
Froozer® CEO Des Hague and President Rich Naha are pleased to announce that NFL all-star Tracy Porter is joining the Froozer® Board of Advisors, effective immediately. Porter has over 14 years of corporate marketing and management experience and he is currently President and CEO of Premiere Solutions, LLC, a fleet management and equipment leasing services firm based in northern California.
"As a health conscious consumer, I am thrilled to join the Froozer Board of Advisors to assist in leveraging my network in an effort to help this brand grow and prosper," said Porter. "I am looking forward to achieving great success with this brand!"
Porter launched Premiere Solutions, Inc. in October 2009 to deliver choice fleet management, equipment procurement and consulting services to the corporate, government, small business and private sectors. From 2005 - 2009, Porter was the principal responsible for the set-up and operations of a concierge automotive services firm, where he used his marketing and interpersonal skills to expand the company's scope of services to include commercial and corporate clients.
Venturing into the entrepreneur lane in 2003, Porter left a rewarding corporate career to become a successful auto dealership consultant and owner of a Mercedes-Benz franchise. Prior to taking on the challenges of the automotive and transportation trade, he executed a meritorious 14-year career in management, marketing and sales with Johnson & Johnson Family of Companies (J&J). His athletic proficiency led to a five-year profession in the National Football League; first with the Detroit Lions, then as a three-year starter for the Colts (Baltimore and Indianapolis). The consummate high achiever, Tracy established his business foundation working as a bank intern during the NFL off-seasons. He was later hired as a full-time commercial loan officer before moving on to J&J.
Porter is well respected on both the business and philanthropic fronts. He has worked diligently to build and maintain relationships—some over three decades—with community (including political), business and industry leaders. Due to Porter's leadership, Premiere Solutions was honored to accept nomination from AT&T as the 2011 Supplier of the Year of the National Minority Supplier Development Council.
Community involvement, especially activities directly assisting vulnerable youth and advancing entrepreneurship, is important to Porter, as is the areas of education and technology. He is a member and past chapter President of Sigma Phi Pi Fraternity and a member of Kappa Alpha Psi. He is the founding and current Chairman for the Epsilon Beta Foundation of Northern California, which was organized to develop and provide educational programs, scholarships and opportunities for young people living in the San Francisco Bay area. He was selected as an AT&T's Global Supplier Diversity Initiative "Operation Hand Salute" business mentor for disabled veterans and is proud to serve on the Board of Trustees for The University of San Francisco.
Porter earned his B.A. in Business Administration (minor in Finance) from Louisiana State University and is a graduate of University of Pennsylvania Wharton Business School's Business Executive Management Program.
"Tracy will assist us in bringing to life our grassroots efforts of creating a following for Froozer and our goal of being the healthiest snack in that country that is good for the body, the environment and the communities we serve ," stated Hague. "Assisting vulnerable youth is also very dear to our hearts and we are looking forward to partnering with Tracy in our soon to be launched Froozer Fuels Fund philanthropic efforts which are geared towards reducing malnutrition in youths."
Porter is a Trustee of the University of San Francisco where he is the Vice-Chair of the Audit Committee and he also serves on the Board of Directors of the National Football League Alumni Association.
"We are honored to have Tracy associated with our brand," stated Naha, and concluded, "his passion for healthy food is a great fit for our company."
About Froozer® - "simple ingredients. real nutrition.®"
Froozer® products, a rapidly growing frozen snack innovator of 100% freshly harvested fruits and veggies, picked at the peak of their ripeness, flash-frozen whole and blended for optimal taste, nutrition and digestion. Natural fruits and veggies in all their glory, nothing added or subtracted, not even a drop of water. Available in three delicious flavors - STRAWBANANA BLISS, TROPICAL SUNSET and BLUE ALOHA - in 6-pack boxes. Look for Froozer® in your local grocery store freezer at select fine retail locations in the Denver Area, including Whole Foods and Alfalfa's, and various select retailers in Arizona, California, Connecticut, New Jersey, Oregon, Washington State, Rhode Island and Al aska, or place your order for a 48-count box at http://www.Froozer.com or http://www.Amazon.com to have your Froozer® delivered directly to your home or office.
For more information: http://froozer.com/
Contact: Renate Siekmann, VP Marketing, Corporate Strategy and Communications, Froozer®
Phone: 215-539-948, Rsiekmann(at)froozer(dot)com
Connect with Froozer® on Facebook or Twitter