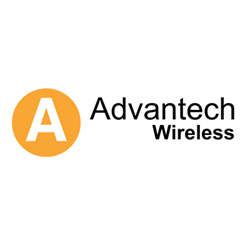 Montreal, CANADA (PRWEB) August 29, 2016
Advantech Wireless, a global leader in satellite broadband communications solutions, will present details of its new High Speed Broadcasting Datalink Solution at the IBC 2016 Exhibition that will take place September 9 – 13, 2016 at RAI, Amsterdam.
The New Generation of Gallium Nitride (GaN) based SSPAs from Advantech Wireless are designed for 4K/8K Ultra HD transmission broadcasting and are DVB-S2X ready, providing a 70% increase in Linear Transmit Power, Super High Linearity and outstanding field proven reliability with a fraction of the Size, Weight and Power.
The new FLS-5000 from Advantech Wireless is the world's first 500 Megasymbol/second (Msym/S) modulator system for Broadcasting and Broadband Services in a single 1 RU unit. This new system uses the time slice number (TSN) concept embedded in the DVB-S2X standard, enabling the sharing of the link among a multitude of service providers.
The state-of-the-art solution of Advantech Wireless' GaN based SSPAs combined with the new FLS-5000 terminal is ideal for HTS networks transmitting Broadcast, Broadband or a mixture of these services. The capability to share a single DVB-S2X modulated carrier amongst many users for transmissions of up to 500 Msym/S with roll-offs down to 1% is unique in the industry.
"We are now experiencing fast adoption of the Ultra HD 4K/8K technology, which exceeds by far the earlier HD market acceptance. These new digital broadcasting services will require 4 to 8 times more bandwidth and power," said Cristi Damian, VP Business Development at Advantech Wireless. "The combination of our GaN based RF technology for SSPAs and the FLS-5000 modulator system, with very high data rate and very efficient modulation and coding (MODCOD) modes, is a powerful Ultra HD enabling solution. A huge reduction in OPEX and CAPEX is achieved. Satellite and uplink operators are in a position to re-evaluate their broadcasting infrastructure today by using these innovations to enable greater efficiency and cost savings while increasing overall network throughput."
Visit Advantech Wireless Booth No. 1.F40 at IBC 2016. To schedule a meeting please visit: http://www.advantechwireless.com/ibc-2016/
About Advantech Wireless
Advantech Wireless supports the critical need for High Throughput Satellite communications in a rapidly expanding digital environment. Our proven, low-cost, and highly reliable system solutions are meeting the ever-increasing need for high-bandwidth communications essential to military and government solutions, as well as cellular network providers, broadcasters, robust corporate networks, and security. We integrate award-winning research and development engineering into our designs. The result: custom solutions with lowest overall capital and operating costs, together with an unparalleled commitment to lead the industry in materials, design and reliability.