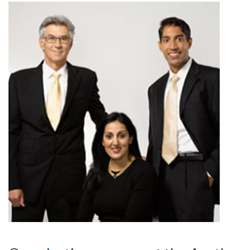 Naples, FL (PRWEB) August 31, 2016
Aesthetic Surgery Center, a full-service facility where plastic and reconstructive surgeons perform procedures on the face, breast, body and skin, opened the doors to its new home at 1175 Creekside Parkway, Suite 100, in Naples this month. This location is off Immokalee Road east of Tamiami Trail North, and it is across the street from the previous location of the center.
Dr. Anurag Agarwal, a facial plastic surgeon at the Center and its medical director, said: "The confidence shown by our patients in the quality of our work has resulted in tremendous practice growth. With our state-of-the-art new facility, patients, physicians and staff will have a better experience. We have a larger office space and will have a fully accredited operating room. Patients coming to our skin spa will enjoy a more private atmosphere. Every aspect of our practice is designed to cater to the exacting demands of plastic surgery clientele."
Dr, Agarwal is one of three surgeons at the Center. He specializes in procedures on the face and neck. One of the many procedures he performs is the trademarked UpliftTM, a procedure to tighten sagging skin around the jawline and upper neck. The procedure was developed at the center.
Other plastic surgical procedures performed there include arm lifts, thigh lifts, tummy tucks, Brazilian butt lifts, body contouring after weight loss, laser eyelid surgery and rhinoplasty. Additional services are Laserwash skin resurfacing, hair restoration and reconstruction after skin cancer.
Specializing in multimodality laser surgery and facial plastic surgery is Dr. Richard Maloney. Like Dr. Agarwal, he is certified by the American Board of Facial Plastic and Reconstructive Surgery AND the American Board of Otolaryngology—Head and Neck Surgery.
The third plastic surgeon at the Center is Dr. Kiranjeet Gill, who is specialty fellowship trained. She specializes in aesthetic surgery of the face, breast, and body. She has a particular interest in surgeries of the breast that include augmentations, implants, reductions and reconstructions. Dr Gill said: "So many of us lead busy lives. I know this Center was designed to enhance the comfort and efficiency of the people who will use it. That is why I look forward to working in this top notch facility."
Non-surgical procedures available at the Center include skin treatments using lasers or radio frequency, Botox Cosmetic injections to minimize wrinkles and filler injections for wrinkles, facial volume loss, scars and other imperfections. All of these treatments are physician administered by one of our skilled plastic surgeons.
The Center's licensed aestheticians can also permanently destroy fat cells by administering UltraShape ultrasound treatments using a device approved by the FDA. This results in a 1 to 3 inch reduction of the waist circumference.
Among the treatments offered at the Skin Spa are chemical peels and facials and microdermabrasion. For more information, please visit our website at http://www.aestheticsurgerycenter.com.
Contact:
Aesthetic Surgery Center
1175 Creekside Parkway
Suite 100
Naples, FL 34108
Phone: 239-594-9100