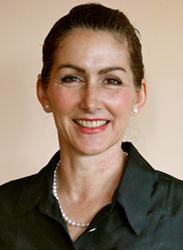 Santa Rosa, CA (PRWEB) August 29, 2016
Napa Valley's Plastic Surgery Associates is excited to announce that one of its cofounders,Heather Furnas, M.D., will be presenting at the upcoming American Society of Plastic Surgeons' September meeting. Dr. Furnas will share information regarding her recent labiaplasty study, including the reasons women seek out the procedure, as well as host a talk on social media and the plastic surgeon.
The American Society of Plastic Surgeon's (ASPS) fall meeting will be held in Los Angeles, from September 23-27. The gathering will host some of the world's most elite plastic surgeons, discussing current treatments, technologies and trends. This year's ASPS meeting will include the Rhinoplasty Society Symposium, a Diversity Symposium and a Practice Management Re-Boot Camp. The focus on continuing education will include various scientific sections, instructional courses, cadaver labs, and a Super Tuesday Collaborative Convention.
Dr. Furnas will be speaking to colleagues about her research and experience with the labiaplasty procedure. Reviewing the findings from her recent study on the desires driving women toward the surgical procedure, Dr. Furnas will talk about women's hopes for aesthetic improvements and relief from pain, as well as the impact the surgery has on their everyday life. She explains, "Despite its high satisfaction rate and low complication rate, the labiaplasty procedure is controversial." Dr. Furnas continues, "(The hope is) that my study and others like it will help symptomatic women get the surgical relief they request."
Additionally, as part of the Plastic and Reconstructive Surgery (PRS) Tech Talks, Dr. Furnas will also be presenting Social Media for the Plastic Surgeon at the ASPS meeting. She will go into the validity of social media for the plastic surgery practice, explaining how to effectively use Facebook, Twitter, and Instagram to impact the practice and enhance professional life. With over 50K followers on Twitter, and active on Facebook, Snap Chat and Instagram, Dr. Furnas has extensive experience using social media to reach both established and potential patients. Her social media discussion will include lessons applicable to life, including being helpful, generous, social, interesting and positive, no matter the situation.
Dr. Heather Furnas hold undergraduate and graduate degrees from Stanford University and completed her medical degree at the UCLA School of Medicine. She is board certified by the American Board of Plastic Surgery, and serves as a member of the American Society of Plastic Surgeons, the California Society of Plastic Surgeons, and the American Society for Aesthetic Plastic Surgery. Away from the office, Dr. Furnas volunteers her surgical skills to help children in underserved areas of Latin America.
Dr. Furnas ASPS presentation will be Sunday, September 25, 2016, from 9:30-10:15 at the Loa Angeles Convention Center Exhibit Hall, booth 1447. For additional information on the American Society of Plastic Surgeons' meeting, see their online brochure, email registration(at)plasticsurgery(dot)org or call ASPS Member Services at 800-766-4955.
To find out more about Dr. Heather Furnas, contact Plastic Surgery Associates at 707.537.2111. New patient consultations in the Santa Rosa office are complimentary. Patients coming from outside of Sonoma or Marin county are encouraged to request an online evaluation.