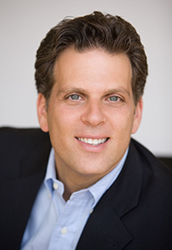 Beverly Hills, Calif. (PRWEB) August 30, 2016
Dr. Joseph Goodman is pleased to announce that he is now offering ozone dentistry at his Beverly Hills dental practice. European dentists have been offering ozone dentistry treatment for years, but it has only recently been introduced in the United States. Dr. Goodman is one of only a few dentists in the country to offer cutting-edge dental treatment with ozone, which is touted for its antibacterial properties and accelerated healing abilities.
Benefits of Using Ozone for Dental Treatment
Ozone is a powerful oxidant that kills bacteria, viruses and fungi. In small concentrations it is not harmful to the body; in fact, certain cells in the body's immune system actually produce ozone in small quantities to help fight off disease.
Viruses, bacteria and fungi have no antioxidant enzymes in their cell membrane, so when infiltrated by ozone, the cell membrane ruptures and the cell dies. Studies have shown that ozone can help improve wound healing, immune system response and oxygen delivery to depleted tissues.
Ozone is used in dental treatment to treat the underlying cause of the problem, not just the symptoms. It is primarily used as a sterilization tool to ensure that the area to be treated is as clean and pathogen-free as possible. Ozone is also great for promoting healthy gum tissue. And, it helps accelerate surgical healing and reduce or eliminate post-treatment sensitivity.
How Is Ozone Used in Dental Treatment?
Ozonated water can be used to:

Rinse out and disinfect the mouth prior to treatment
Irrigate infected periodontal pockets (pockets within the gums)
Irrigate infected root canals and remove biofilm from the canals
Ozone gas can be used to:

Sterilize periodontal pockets where no other disinfectant can reach
Clean and prepare the treatment area before placing sealants, cavity fillings and crowns
Help in the recalcification of areas with cavities
Custom ozone trays can also be used to completely saturate an area with decay or suspicious tissue or lesions.
For more information about the use of ozone in dentistry, please visit Dr. Goodman's website (http://www.topbeverlyhillsdentist.com/) or call (310) 860-9311.
About Dr. Joseph Goodman
Dr. Joseph Goodman is an award-winning dentist that offers world-class dentistry in Beverly Hills. A native of Germany, he received his DMD degree from the University of Aachen. After moving to the Los Angeles area in 1998, he earned his DDS degree from the University of California, Los Angeles. Dr. Goodman also completed a post-graduate prosthodontics program at the University of Southern California and the Advanced Education in General Dentistry program at UCLA. He has lectured internationally about areas of cosmetic and reconstructive dentistry, and received extensive media exposure for his expertise and innovative techniques. International VIPs travel to Dr. Goodman's practice in the heart of Beverly Hills for treatment.