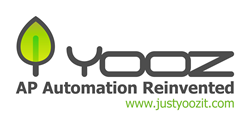 We are confident that Yooz will have paid for itself before the end of the year.
DALLAS-FORT WORTH/LOS ANGELES (PRWEB) August 31, 2016
Yooz, the cloud service that lets businesses streamline their entire accounts payable (AP) workflow end-to-end, today announced that online publisher Evolve Media LLC, has chosen its AP automation platform to make its global accounting more efficient, accurate and cost-effective.
Evolve has rolled out Yooz company-wide to streamline AP operations across 22 offices in the U.S. and six other countries around the world. The move to the cloud lets the Los Angeles-based company triple its document workload by cutting down on manually handling, processing and approving up to 2,500 invoices a month.
"We knew from the start that Yooz was the AP automation service we had been looking for to reliably manage our fast growth around the world. Their OCR technology is the best and fastest we've seen, their interface is intuitive and easy to customize for our specific needs. What's more, they are an international company like us and understand how to handle invoices in multiple currencies and different tax regimes," said Laura Fiorino, Accounting Manager at Evolve.
The online publisher manages more than 40 enthusiast lifestyle sites on topics ranging from mixed martial arts and gaming to beauty, fashion, parenting and pets. More than 150 editors and writers produce multimedia content for a global audience of more than 78 million people each month, enabling brands to connect with and passionate consumers.
"We are confident that Yooz will have paid for itself before the end of the year," added Accounting Manager Fiorino.
Yooz does away with manual document entry and potential errors because it employs OCR to automatically assign invoices the correct GL code, yielding almost instant gains in efficiency and visibility. It seamlessly connects with Evolve's ERP system by GP Dynamics to speed up processing, approval and payment of invoices, minimizing cycle times and late fees. Once captured, invoices can easily be located and reviewed with a simple keyword search, making reviews and audits a snap.
"We are proud that Evolve has chosen Yooz to streamline its financial workflow. Since Yooz doesn't require any upfront investment in new hardware or software, it's simply the most cost-effective and efficient way to scale your business without adding new manpower. It adds financial intelligence to every enterprise," said Laurent Charpentier, Chief Innovation Officer of Yooz North America.
About Yooz:
Yooz brings intelligence to AP automation. It is designed and built for the era of cloud computing, empowering SMEs to streamline their financial workflow in order to save time and money. Yooz was initially developed and launched by ITESOFT (PARIS: ITE), a European company that has for more than 30 years been a leader in intelligent document capture and process automation. Yooz is now an independent company within ITESOFT-Yooz Group and has more than 1,500 customers. For more information, visit http://www.justyoozit.com and follow us @justyoozit.
About Evolve:
Evolve Media, based in Los Angeles, is a publisher of enthusiast destinations for influential men and women, including mixed martial arts, movies, gaming, beauty, parenting, pets, and more. Leveraging proprietary advertising and publishing technologies, as well as hundreds of content professionals, Evolve Media offers premium and engaging content to its readers, while offering marketers the tools needed to execute custom, content-led marketing solutions that reach its audience of over 78 million people globally each month. More information can be found at http://www.evolvemediallc.com.
Media inquiries:
Andrea Heuer
Heuer Media for Yooz
andrea(at)heuermedia(dot)com
(917) 886-5113
@andiepear