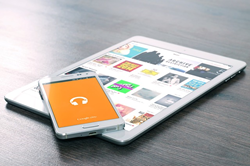 "In order to provide the best service to our clients and have the best tools for our staff to do their job, we have to invest in new technologies." Joette White, President of Park Cities Pet Sitter
Dallas, Texas (PRWEB) August 29, 2016
Joette White, President of Park Cities Pet Sitter, has been planning her company's scheduling software conversion for the last 18 months. With 40 staff members and tens of thousands of dog walks and pet sitting visits performed annually, she knew having the most feature-rich and user-friendly software available to manage her staff activities and client information was going to be critical to her ongoing success and ability to grow.
White initially planned on implementing the software change and staff move to smart phones and iPads in July of 2015, but delays to some key software feature releases pushed the rollout out for a year. It is for this reason that White was especially grateful to be able to finally "go live" with the software change late last week, allowing her company's clients to make reservations in the new system for the first time.
"This change has been a long time coming," said White. "It has involved dozens of phone calls with the software developers over the last year, hours of internal planning on how to best move data from the old system to the new system, and of course, training our staff on the new system. When you have a business as busy as ours, there is never a 'good' time to implement such a big change, but we are so excited to finally go live on the new system after all of the hard work preparing that we did."
White said that advantages of the new scheduling system from an internal business perspective included: more automated and bulk features that would allow scheduling to be done more quickly, a more robust architecture that improves transaction speed, a user-friendly mobile version that allows staff to more easily access their schedule and client data when necessary, and GPS capabilities that allow the scheduler to know where a sitter is during their work day.
From a client perspective, White said the benefits of the new system include: easy access to visit history, posted payments and accounting statements; the ability to keep more than one credit card on file; the ability to pay via ACH, and the ability for the client to easily add photos to the customer record. The overall layout of information is also more user-friendly than the previous software the company was using.
White said that while converting business software programs is never easy-to-do, she knew it was a requirement for Park Cities Pet Sitter if they were to maintain their leadership position as the best pet sitting and dog walking company in Dallas and Plano. "Yes, we take care of multitudes of amazing pets, but pet sitting is really a people-based service industry. In order to provide the best service to our clients and have the best tools for our staff to do their job, we have to invest in new technologies. We are so excited to have new and better management tools with this software, and our staff loves how they can answer schedule questions or update client records from the field. This change increases the level of professionalism of our company, and will lead to even more satisfied customers. "
Park Cities Pet Sitter, Inc. has served the Dallas area 7 days a week, 365 days a year since 1992. Pet sitting, daily dog walks, pet taxis, overnight sitting, pet supply shopping, litter box cleaning and dog training are all part of the services PCPSI offers. Park Cities Pet Sitter is bonded and insured, and all sitters are employees--not independent contractors. A manager is on-call 24 hours a day to handle any emergencies. Additional information about Park Cities Pet Sitter can be found on their website at http://www.pcpsi.com.