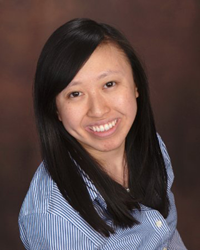 Chicago, Ill. (PRWEB) September 26, 2016
Health Forum, the strategic business enterprise of the American Hospital Association (AHA), and the American Society for Healthcare Human Resources Administration (ASHHRA) today announce the 2016 Gary Willis Leadership (GWL) Award winner. This year's honoree is Lotus Yon, manager, training programs & HR projects for Northwest Community Healthcare in Arlington Heights, Ill.
The GWL Award recognizes managers and directors who have made outstanding leadership and operations contributions to their organizations. In addition, it honors those who have demonstrated a commitment to participating in continuous educational opportunities that promote operational excellence. The GWL Award honors the memory of Gary Willis, an ASHHRA board member, who passed away in 2010 after a battle with cancer.
"Lotus' dedication to furthering the health care human resources field has truly earned her this esteemed award," said Kathleen Wessel, vice president, business management for Health Forum. "Her eagerness to continue to grow and learn, and to inspire, support and lead her team, inspires all who know her."
ASHHRA Executive Director Catherine Carruth said, "Lotus has been an important leader in ASHHRA and her commitment to the profession is awe-inspiring. As the chair of the ASHHRA Learning and Education committee, Lotus made impressive contributions and really elevated the resources available to our members. Her enthusiasm is contagious and her ideas are always fresh. We are thrilled to present Lotus with this award recognizing her as a testament to Gary Willis' inspirational legacy."
Yon's love of her college classes led her to seek a career in human resources, while her long-standing fear of hospitals motivated her to push herself out of her comfort zone and enter the health care field. When her manager unexpectedly left Northwest Community Healthcare, Yon took on that role — and the responsibility to lead nearly 80 employees through an electronic medical record system (EMR) implementation including a credentialing program, training redesign, super-user and end-user training, at-the-elbow support plan and go-live.
With 90 days to bring their training status from red to yellow on the EMR's go-live readiness assessment, Yon drew upon her team-building, trust-development and communication skills to lead her team to achieve green status in only 60 days. These efforts helped to significantly increase her organization's operational efficiency.
"I believe Lotus' work fits nicely with Gary Willis' belief in developing current and future health care workers," said John Zubiena, director of talent acquisition, Children's National Health System, and Yon's ASHHRA Mentor. "The age of technology has significantly changed the delivery of patient care, and Lotus played a key role in the implementation of Northwest Community's EMR."
"I'm thrilled to win this award; it serves as another motivator to be the best leader for my team and organization," said Yon. "Based on the lessons learned in my career so far, my advice to new and advancing HR professionals is to keep an open mind, never stop learning, and carry on self-reflection — you can influence others but you can't change them. Sometimes, we need to look within ourselves to change and make a situation better. I've also found that, especially in fast-moving health care, it's common to lose sight of the importance of soft skills and engaging your culture. It shouldn't just be about productivity and performance and numbers, it should be, 'Am I really making a difference in the world, in my team, in my organization?'"
Applications for the 2017 GWL Award can be submitted online beginning January 2017 at http://www.aha-solutions.org or http://www.aha.org.
About the AHA
The American Hospital Association (AHA) is a not-for-profit association of health care provider organizations and individuals that are committed to the improvement of health in their communities. The AHA is the national advocate for its members, who include nearly 5,000 member hospitals, health systems and other health care organizations and 43,000 individual members. Founded in 1898, the AHA provides education for health care leaders and is a source of information on health care issues and trends. Visit http://www.aha.org to learn more.
About ASHHRA
Founded in 1964, ASHHRA is a personal membership group of the American Hospital Association (AHA) and has more than 3100 members nationwide. It leads the way for members to become more effective, valued, and credible leaders in health care human resources. As the foremost authority in health care human resources, it provides timely and critical support through research, learning and knowledge sharing, professional development, products and resources, and provides opportunities for networking and collaboration. For more information about ASHHRA, visit our website at http://www.ashhra.org.
About Health Forum
Health Forum is a strategic business enterprise of the American Hospital Association, creatively partnering to develop and deliver essential information and innovative services to help health care leaders achieve organizational performance excellence and sustainability.
Products and services include: AHA Data, drawn from the American Hospital Association Annual Survey profiling over 6,400 U.S. hospitals nationwide; award-winning magazines (Hospitals & Health Networks, Health Facilities Management and Trustee); industry-leading conferences (AHA/Health Forum Leadership Summit, Rural Health Care Leadership Conference); the Speakers Express health care speakers bureau, and more. To learn more, visit http://www.healthforum.com.
# # #
CONTACT INFORMATION:
Marie Watteau
Vice President, Media Relations and Digital Media
American Hospital Association
202.626.2351
mwatteau(at)aha(dot)org
-----------------------------
Catherine Carruth
Executive Director
American Society for Healthcare Human Resources Administration (ASHHRA)
312.422.3723
ccarruth(at)aha(dot)org