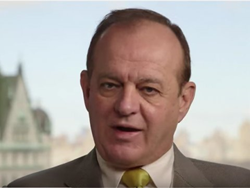 (PRWEB) August 30, 2016
Kent Moyer, CEO & President of the World Protection Group (http://worldprotectiongroup.com/) has created the newly minted 001, the only luxury Executive Protection Company of its kind. Operating at the highest level of efficiency, discretion, and service, 001 meets the needs of the client, both personally and professionally, distinguishing itself from other protection agencies in the industry. Moyer understands that while financially successful people possess exceptional business expertise, they are missing the necessary knowledge of Executive Protection and security.
Building upon the established World Protection Group, with headquarters in Beverly Hills & offices in Shanghai, China, New York, & Mexico, Kent Moyer decided to break ground and create the first luxury Executive Protection Company, with a focus on sophistication and class, for an international audience.
"Luxury started in Europe," Kent Moyer shares, reflecting upon his time spent meticulously studying strategic management of luxury brands like Porsche and The Ritz Carlton. "If you want to be the best, you have to study with the best," Kent Moyer commented, on his time at The Wharton Business School and at The SDA Bocconi School of Management in Milan.
Following the practices and procedures of The U.S. Secret Service, Level One Executive Protection Agents at 001, provided by the World Protection Group, are upheld to The Gold Standard. Utilizing sophisticated technological resources, in addition to a partnership with the most elite, international medical services, 001 adapts to the lifestyle of the high net worth individual, implementing a lifestyle protection program that embeds itself in the life of the client.
For over twenty years, Mr. Kent Moyer has advanced the industry of executive protection, perfecting Intelligence, Operations, and Gold Standard Service, culminating in the creation of the newly formed 001. Mr. Moyer is a graduate of The Wharton Business School, University of Pennsylvania & Los Angeles and Orange County Sheriff's Academies. His distinctive knowledge and extensive background in the Executive Protection Industry began when he started working for Hugh Hefner at the Playboy Mansion.
001 will be offering exclusive memberships to a limited number of clients, based on a private referral basis, in order to maintain the integrity of their commitment and focus.
For more information on 001, please visit (http://001wpg.com) or call 1.866.550.4319 (International Telephone).