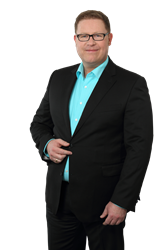 (PRWEB UK) 30 August 2016
OTRS 5s – Obviously This's Really Smart – That's the motto under which detailed information about the first of our smart features will be presented on August 30, 2016.
StayOrganized
Cross-departmental overview & resource allocation. For smooth planning and synergistic output.
The new integrated calendar for professional appointment coordination is equipped with all of the characteristics of a standard Apple or Outlook calendar, but offers much more: StayOrganized comes with an external calendar import function via ICS data and a function for exporting OTRS appointments into external calendars. And for maximum comfort: Access is also possible when on the road —to all appointments and on all devices.
From the personal organization of upcoming tasks to resource planning for the team —the new calendar function StayOrganized gives you a detailed overview of your own appointments and the deployment of the whole team.
OTRS 5s thus becomes a smart partner for working and planning. Learn more! https://www.otrs.com/stayorganized/?utm_id=582
Stay tuned for more thrilling features of our new patch level releases.
OTRS free can be downloaded here: https://www.otrs.com/download-open-source-help-desk-software-otrs-free/