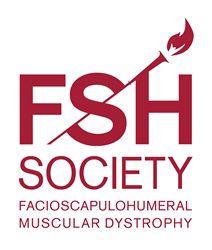 Boston, MA (PRWEB) September 20, 2016
The FSH Society, the Massachusetts-based non-profit and global leader in the quest to cure Facioscapulohumeral Muscular Dystrophy (FSHD), today announced it has committed $648,774 in funding to five research projects that aim to break new ground in the search for a treatment and cure for FSHD. These grants bring the total research funding committed by the FSH Society in 2016 to $1,368,892, a 44 percent increase from 2015, and a new record for the Society.
"These grants reflect the high quality and ambition of grant applications submitted to the FSH Society," said Daniel Perez, President and CEO of the FSH Society. "None of this would be possible without the past years' growth in the Society's revenue, fueled by the generosity of donors at every level and the hard work of FSH Society staff, Board members and fundraising volunteers."
The following proposals submitted in February 2016 were approved:

"CRISPR approaches targeting DUX4 in vivo." Peter L. Jones and Robert Bloch, University of Massachusetts Medical School, Worcester. ($240,014 for two years)
"Novel role for reduced RNA quality control in FSHD pathogenesis." Sujatha Jagannathan, Fred Hutchinson, Cancer Research Center, Seattle, Washington; Robert Bradley and Stephen Tapscott, mentors. ($59,225 for one year)
"Study of the unexpected cytoplasmic functions of double homeodomain proteins DUX4 and DUX4c during differentiation: focus on healthy and pathological muscle cells." Eugénie Ansseau, University of Mons, Belgium; Frédérique Coppée and Alexandra Belayew, mentors. ($124,807 for one year)
"Assessing the pathologic role of DUX4 in a humanized mouse model of FSHD." Amber Mueller, University of Maryland, Baltimore; Robert Bloch, mentor. ($134,728 for three years)
"Nationwide Children's Hospital, Columbus, Ohio. MicroRNAs as potential modifiers of Facioscapulohumeral Muscular Dystrophy." Nizar Saad, Nationwide Children's Hospital, Columbus, Ohio; Scott Q. Harper, mentor. ($90,000 for one year)
With these awards, the Society continues to significantly expand funding for FSHD and the search for treatments and a cure for FSHD, a disease that impacts more than 870,000 individuals worldwide. In 2015, the Society funded a total of $949,221, a 16 percent increase over total funding in 2014. For full details and project summaries on the FSH Society's grant awards, please visit http://www.fshsociety.org/funded-grants/.
About the FSH Society: The FSH Society is a world leader in combating muscular dystrophy. The non-profit has provided millions of dollars in seed grants to pioneering research worldwide, creating an international collaborative network of patients and researchers. The FSH Society seeks to serve as a source of information and support for all patients and families with FSHD; act as a driving force in the development of research directed towards treatments and ultimately a cure; and bring support to patients and research for FSHD through effective engagement of governmental and private sector organizations and entities. For eight consecutive years, the Society has received the Charity Navigator's four-star rating, the highest distinction held by less than two percent of non-profit organizations in the country. The FSH Society offers a community of support, news and information for FSHD patients and families through its website at http://www.fshsociety.org. For more information about FSHD, please contact the Society at 781-301-6649.