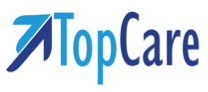 "We know that opioid addiction is a serious and growing problem. We are excited to have created a means to help hospitals and providers reduce patient risk." - said Neil Sterling
Boston, MA (PRWEB) August 31, 2016
SRG Technology (SRGT), developer of cutting-edge data collection and analysis software solutions designed to drive performance improvements, has recently launched a first-of-its-kind opioid roster at Brigham and Women's Hospital, which was recently ranked 13 on U.S. News and World Report Honor Roll of America's Best Hospitals. The roster will help mitigate the growing opioid addiction problem in the state by centralizing the management of opioid prescriptions.
This opioid roster allows for the tracking and management of patients who have been prescribed opioids, a process which has not been in place, much to the frustration of physicians and providers.
"We saw there was a great need to create a roster that would track and monitor patients who have been prescribed opioids and at the same time allow for increased communication and collaboration between providers and between patient and provider, thereby creating the opportunity for real change," said SRGT's Vice President of Professional Services, Tanya Zucconi. "Establishing a roster that not only tracks what medications people are prescribed, but what is also accessible to other care providers, maintains the integrity of the prescribing process and can protect patients from addiction and providers from unknowingly contributing to addiction and overdose."
Lori Wiviott Tishler, M.D., Medical Director for the Phyllis Jen Center for Primary Care at Brigham and Women's Hospital, is excited about the roster. Dr. Tishler said, "The ability to track our patients who take chronic opioids will make a big difference in how we can care for them both safely and with respect. It also helps us to ensure adherence to the new regulations and helps us to teach our trainees the best and safest way of caring for these patients."
The opioid roster is the latest addition to SRGT's population health management system, TopCare™, which was jointly developed by Massachusetts General Hospital's Laboratory of Computer Science and SRGT. TopCare offers revolutionizing value-based care models that drive results through patient outcomes, quality performance and real-cost savings. TopCare enables the entire care team to collaborate on patients' care; provides role-based task management tools to enable proper task assignment; supports timely patient outreach; and improves patient adherence with appropriate referrals and follow-up -- all designed to drive improvements in value-based care outcomes within patient populations.
SRG Technology's Founder and CEO, Neil Sterling, is very proud of the work the healthcare team is doing to improve lives.
"We know that opioid addiction is a serious and growing problem," said Sterling. "We are excited to have created a means to help hospitals and providers reduce patient risk."
For more information about TopCare, visit http://www.TopCare.co.
About SRG Technology
Founded in 2007, SRG Technology developed Blender™ — a suite of cutting-edge software solutions designed to drive performance improvements through enhanced data collection and analysis; personalized recommendations; and the creation of individualized action plans. SRG Technology is focused on elevating performance, increasing productivity and ultimately improving end-user outcomes in education with BlenderLearn™, healthcare with TopCare powered by Blender™, geo-positional security with BlenderRM™, and consumer engagement and outreach with BlenderConnect™. SRGT is poised to set the benchmark for innovative, disruptive technology solutions that elevate performance, increase productivity, and make a difference in our daily lives.