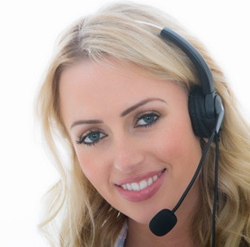 We're here for the busy business owner
Los Angeles, California (PRWEB) September 01, 2016
Conversational, the virtual receptionist and virtual assistant provider for small businesses and startups, is teaming up with small business and startup news website SuperbCrew to deliver high-quality content to both brands' audiences. Conversational's marketing director recently contributed an article to SuperbCrew's website titled "Top 5 Customer Service Tips." The article was featured in the Top Stories section on the homepage of the website.
SuperbCrew invited Conversational to contribute the article after Conversational's marketing director connected with the founder of SuperbCrew and pitched the idea. Both companies provide resources for small businesses and startups, which prompted Conversational to contribute the customer service article.
"We wanted to collaborate with SuperbCrew by creating great content that both our audiences would find valuable and informative. It's a mutually beneficial collaboration because our audiences are so similar and are looking to learn about the same things."
"Since customer service is what we're known for, we gathered 5 customer service tips from our virtual receptionists for the article on SuperbCrew in hopes that their audience would find them useful and be able to apply some of those principles to their own businesses. We look forward to collaborating on content with SuperbCrew again in the future." - Debra Carpenter, Marketing Director at Conversational
Conversational's content collaboration with SuperbCrew is the latest in a recent series of similar partnerships and collaborations with other brands. Along with picking up new high-profile clients, they've also been featured on several well-known news sites and company blogs.
In June, Conversational enjoyed being featured in the top spot of customer service keynote speaker Shep Hyken's Top 5 Customer Service Articles weekly series with their article "When Upselling Makes for a Bad Customer Experience."
One week later, trusted review website ConsumerAffairs announced their own partnership and recognition of Conversational as an accredited 5-star brand on their blog in the article "Conversational Announces Partnership with ConsumerAffairs for Brands."
Last month Quicken, leading money management software provider and new Conversational client, featured Conversational's Small Business Outsourcing Guide on their website. And most recently, the company was featured on SuperbCrew with their top 5 customer service tips.
"We will continue to seek out ways to collaborate with other brands that have a similar mission to ours. We're here for the busy business owner. Our service is dedicated to helping business owners save time and have peace of mind."
"As we partner and team up with other brands to create great content for our audiences, we're continuing to build awareness and tell more people about our virtual receptionist services. We're very excited to collaborate with SuperbCrew again in the future." - Tanya Lamont, CEO of Conversational
SuperbCrew is a news website that covers technology related to small businesses and startups. The website also serves to help small businesses and startups connect with journalists that write about topics relevant to their business. Thousands of entrepreneurs, C-level executives, and investors visit SuperbCrew.com each day.
Conversational is a virtual receptionist provider that serves small businesses and startups, handling tasks like call answering, appointment booking, message delivery, and performing warm transfers. Conversational offers three affordable monthly virtual receptionist plans for small businesses: The Starter, Professional, and Enterprise plans. For a limited time, they are offering a free 30 day trial to new clients who want to try their services.
For more information about Conversational, please visit:
https://www.conversational.com
For Media Inquiries, please contact:
Conversational
(855) 933-3826