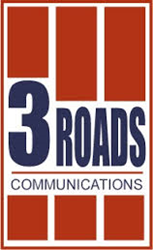 Frederick, Maryland (PRWEB) August 31, 2016
"For The Love of Their Brother" is an inspiring documentary about the struggles and triumphs of the Siller family after the death of their brother Stephen Siller, a New York firefighter, on September 11th, 2001.
The one-hour film documentary features never before seen footage of the immediate aftermath of the planes hitting the tower and chronicles the events of 9/11 and what happened to Stephen on that fateful day. It also follows the efforts of his older siblings after Stephen's death to celebrate his life and carry on his spirit of service through a unique 5K run and foundation, The Tunnel To Towers, dedicated to his memory.
Produced by 3 Roads Communications, Inc. and presented and distributed nationally by American Public Television (APT), the one-hour program premiers on public television stations nationwide beginning September 4th, 2016 (check local listings).
Stephen Siller was on his way hone to Staten Island from work when he heard a call on his scanner that a plane had hit one of the World Trade Center towers. Stephen turned his truck around but only made it as far as the mouth of the Brooklyn Battery Tunnel because of abandoned vehicles. Unable to drive any further, he donned 65 pounds of fire gear and ran a mile-and-a half through the tunnel. He managed to reach the second tower just minutes before it collapsed, perishing in its wake.
Stephen was orphaned at the age of 10 and was raised by his brothers and sisters. He left behind a wife and five children. His story has since become legend in the newsrooms and firehouses of New York. The documentary focuses not only on Stephen's heroic actions on September 11th, but also on the heroic actions of his six siblings in the months and years afterwards, who heal themselves by doing good for others through their foundation. They stage an annual charity 5K run to follow in Stephen's footsteps and to commemorate the heroism of all first responders.
For the past 15 years on the last Sunday in September, the Battery Tunnel and lower Manhattan have closed, and tens of thousands of runners have retraced the steps of a hero. In the process, the Siller family has raised $70 million for various charities, including the New York Foundling Home, the New York Burn Center, and the building of specifically adapted "Smart Homes" for severely wounded veterans of the Afghanistan and Iraq wars. "For The Love of Their Brother" details the ongoing work of the Foundation to honor the spirit and service of their brother.
About 3 Roads Communications:
3 Roads Communications, Inc. is an Emmy Award-winning television company with a long, distinguished history of supplying top-notch programming to Public Television. 3 Roads has created and produced hundreds of hours of award-winning programming for public television, including:
-Legends of Airpower, TV series
-Frontiers of Medicine, TV series
-For The Love of Their Brother, 2005 Documentary
-The Truth About Money with Ric Edelman, TV series
-Rescue in the Philippines, Documentary
-The Truth About Retirement with Ric Edelman, Pledge Special
About APT:
American Public Television (APT) has been a leading syndicator of high-quality, top-rated programming to the nation's public television stations since 1961. For more than 10 years, APT has annually distributed one-third or more of the top 100 highest-rated public television titles in the U.S. Among its 300 new program titles per year, APT programs include prominent documentaries, news and current affair programs, dramas, how-to programs, children's series, and classic movies. AfroProP, America's Test Kitchen From Cook's Illustrated, Rick Steves' Europe, Front and Center, Doc Martin, Nightly Business Report, Midsomer Murders, Vera, NHK Newsline, Lidia's Kitchen, Globe Trekker, Simply Ming, and P. Allen Smith's Garden Home join numerous documentaries and performance programs popular with public television viewers. APT licenses programs internationally through its APTWorldwide service. Now in its 11th year, CreateTV – which features the best of public television's lifestyle programming – is distributed by APT. APT also distributes WORLD, public television's premier news, science and documentary channel. To find our more about APT's programs and services, visit APTonline.org.