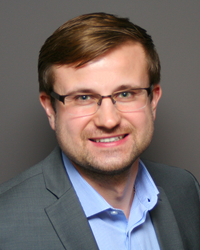 This achievement is a testament to terrific work, tenacity and commitment to excellence.
MINNEAPOLIS (PRWEB) September 01, 2016
Elite Medical Scribes, the nation's preeminent provider of the highest quality medical scribe services for healthcare systems, physician groups, and independent practices has received recognition within the 35th annual Inc. 5000, the most prestigious ranking of the nation's fastest-growing private companies. The list, compiled by Inc. magazine, encompasses some of the most successful U.S. companies including Microsoft, Dell, Domino's Pizza, Pandora, Timberland, LinkedIn, Yelp, Zillow, and many other well-known entities.
The 2016 Inc. 5000 list was unveiled online at Inc.com, reflecting an aggregate revenue of $200 billion, and generation of 640,000 jobs over the past three years.
Elite Medical Scribes, founded in Minnesota in 2008, earned inclusion on the prestigious list due to its exemplary business performance. The company multiplied its employee workforce five times over in the past three years, and charted impressive revenue growth of 380 percent.
Now working across the U.S., Elite is the scribe provider of choice for numerous nationally-recognized healthcare organizations and teaching institutions including Wake Forest Baptist Medical Center, University of Minnesota, Baylor Scott and White, Connecticut Children's, HealthPartners, Ohio State University, University of Massachusetts, Allina Health, Fairview Health Services, Penn State University, Loma Linda University, Cook Children's, and more.
"It's a great honor to be recognized by Inc. magazine as one of the fastest growing companies in the United States. We have assembled an amazing team over the years and this achievement is a testament to their terrific work, tenacity and commitment to excellence. We are very proud of Elite Medical Scribes' impact on our industry and significant job creation across the nation," says Yuriy Vasylenko, CEO and President of Elite Medical Scribes.
The annual Inc. 5000 event honoring all the companies on the list will be held from October 18 - 20, in San Antonio, TX.
"The Inc. 5000 list stands out where it really counts," says Inc. President and Editor-In-Chief Eric Schurenberg. "It honors real achievement by a founder or a team of them. No one makes the Inc. 5000 without building something great – usually from scratch. That's one of the hardest things to do in business, as every company founder knows."
For more information about Elite Medical Scribes, visit elitemedicalscribes.com.