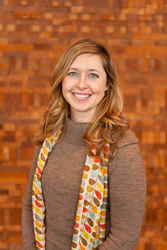 "We're especially grateful to Portland Mayor Charlie Hales and the WPC 2016 Local Organizing Committee for helping make this meeting run smoothly and contributing to its success" — Elizabeth (Eli) Pollard, executive director, World Parkinson Coalition®
Portland, Oregon (PRWEB) September 06, 2016
The city of Portland is working around the clock as it prepares for the 4th World Parkinson Congress (WPC 2016) being held from September 20 to 23 at the Oregon Convention Center. In anticipation of more than 4,000 participants from around the world, Portland Mayor Charlie Hales proclaims that week as being Parkinson's Awareness Week. Mayor Hales also plans to provide remarks at the Opening Ceremony on September 20.
How does an organization help a city prepare for an international meeting of this magnitude? "With lots of hard work and cooperation among all parties involved in making this meeting a success," answers Elizabeth (Eli) Pollard, executive director, World Parkinson Coalition®, the organization behind WPC 2016.
"We're especially grateful to Mayor Hales and the WPC 2016 Local Organizing Committee for the ironing out the details and plowing through local logistics, helping to make this event run smoothly on the local level," adds Pollard.
Details include arranging and implementing training sessions for people working in the service sector, such as hotels and restaurants; civil servants, such as police and firefighters; and public and private transportation as well as at local hospitals and health clinics. In fact, one of WPC's partners, local area non-profit Parkinson's Resources of Oregon (PRO) began unveiling a series of Parkinson's Ready trainings for Legacy Health Systems, the Portland Police Department, Transportation Security Administration (TSA) at Portland International Airport and area hotels in conjunction with the WPC.
According to Holly Chaimov, executive director, PRO, "The trainings and video webinars help educate front of house staff, first responders, and prepare organizations focused on serving the public to identify and assist individuals living with Parkinson's disease who are local residents or visiting Portland for this world class event."
These unique training programs shed light on the special needs of people with Parkinson's. Staffed by a member of Oregon Health & Science University (OHSU) or PRO, paired with someone with the disease who provides firsthand accounts of issues they face, participants come away with a deeper understanding of Parkinson's disease and symptoms, and practical, concrete tips for common or anticipated situations.
"We at the WPC recognize and applaud the massive undertaking by the residents, workers and WPC 2016 Local Organizing Committee members in Portland to make its visitors feel welcome as well as safe and secure," says Pollard. "As a result of their tireless work, we are confident that all who attend WPC 2016 will feel the City's warm welcome."
About the World Parkinson Coalition® and WPC 2016
The World Parkinson Coalition Inc. is a nonprofit organization that provides an international forum for learning about the latest scientific discoveries, medical practices, care partner initiatives and advocacy work related to Parkinson's disease. The World Parkinson Coalition® launched the first Congress in 2006 to provide a space for the global Parkinson's community of researchers, clinicians, health care professionals, people with Parkinson's and their care partners to meet in person, network and to share advances in Parkinson's research, improve understanding and promote advocacy worldwide, and to potentially shape future research, treatment and care.
From its modest beginning to nearly 10,000 delegates who have participated in the previous triennial Congresses, the WPC 2016 is expected to attract more than 4,000 delegates. The next WPC will be held in Kyoto, Japan in 2019; it will be back on U.S. soil in 9 years. To learn more about the 4th World Parkinson Congress, please visit: http://www.wpc2016.org/
###