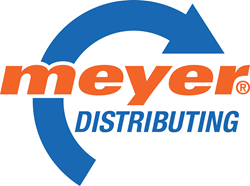 Altamonte Springs, FL. (PRWEB) August 31, 2016
Sys2K, one of the world's leading innovators in dealership management software and Meyer Distributing, one of the nation's largest automotive specialty products marketing and distributors, today announced the availability of an integration between the two environments to streamline exchanges between management software and the parts & service ordering process. The perfect combination of software and services allows these companies to quickly optimize the process in which dealerships are able to fulfill orders and provide for their customers.
"I am pleased to announce our partnership with Meyer Distributing, a leader in automotive specialty products distribution," said Traeanne Reynolds, Sys2K International Director of Sales, Marketing and Implementation. "The partnership and integration offers our customers even more options for streamlining their parts department operations."
The integration will allow parts departments to look up availability and order ports directly from Infinity. This saves a lot of time as they do not have to leave the DMS to place orders and re-key information onto the distributors website. Along with a streamlined user experience, this integration will also allow for an improved response time, better performance, and the benefits of a single work station for all of the dealership's needs.
"We are excited about the opportunity to work with Sys2K as it will help continue our growth within the RV segment. Integrating our systems will allow our dealers to choose Meyer Distributing as their source for parts and accessories," says Jason Lents, RV/Towing Manager at Meyer Distributing. "The combined support and customer service that Meyer and Sys2K provides makes this a win/win for the dealer."
About Meyer Distributing:
Meyer Distributing is an RV/towing and complete automotive wholesale distributor. With 61 locations nationwide and over 2,000,000 sq. ft. of warehouse space, Meyer Distributing has a huge inventory of parts to service your needs. Meyer Distributing has 10 locations that provide next day delivery, and a fleet of 350+ trucks that serve 48 states direct. But what we're most proud of is that we are, and have always been, family owned and operated. We are here to help you by providing the products you need, when you need them.
About Sys2K:
Sys2K™ is a premier provider of Powersports, Bus, Marine, Automotive, Class 8/Heavy Duty, and RV dealership software. Sys2K's Infinity software is a fully integrated, Windows®-based DMS that features modules including CRM, F&I, Parts and Service, Payroll, Accounting, Rental, Advanced Reporting, as well as offering Premium Websites, Cloud Hosting, and Mobile Apps. Founded in 1984, Sys2K prides itself in developing the highest-quality software solutions for the dealership environment. For more information, visit http://www.sys2k.com.