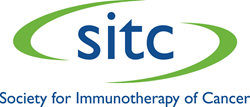 Milwaukee, WI (PRWEB) August 31, 2016
Research conducted by David Clever, 2015 recipient of the Society for Immunotherapy of Cancer (SITC) Presidential Award, identified a mechanism in mice by which anticancer immune responses are inhibited within the lungs, a common site of metastasis for many cancers. The research revealed how environmental oxygen can restrain the anti-cancer activity of T cells. The research further showed that inhibiting the oxygen-sensing capability of immune cells, either genetically or pharmacologically, improved antitumor immunity and prevented lung metastasis. The findings appeared August 25, 2016, in the journal Cell.
David Clever, a MD, PhD candidate, first presented his award-winning abstract titled, Inhibition of the T cell oxygen sensing machinery promotes antitumor efficacy, at the 2015 SITC Annual Meeting last November in National Harbor, MD. The SITC Presidential Award is the most prestigious Young Investigator Award and recognizes the young investigator deemed to have the most outstanding oral abstract presentation among those delivered in the Presidential Session.
Metastasis is the cause of most cancer deaths. It has long been hypothesized that the process of cancer metastasis requires cooperation between spreading cancer cells and the cellular environment to which they spread. A key component of that environment is the local immune system, which can act to fight off invading cancer cells.
"Since the lung is one of the most frequent sites to which cancers spread, we hypothesized that there might be unique immunologic processes that aid tumor cells in their ability to establish themselves in the lung. Because oxygen is a pervasive local environmental factor in the lung, we wanted to examine what role oxygen might play in regulating immunity in the lung," said Clever.
The next step is to test whether disruption of the oxygen sensing machinery in T cells—with drugs, genetics, or regulation of environmental oxygen—will enhance the efficacy of T cell mediated immune therapies for cancer in humans. "Our goal in the clinic will be to block oxygen sensing in the tumor-specific lymphocytes to enhance their cancer killing activity," said Dr. Nicholas P. Restifo, who mentored the work, which was done at the National Cancer Institute (NCI) and the National Institute of Allergy and Infectious Diseases, both parts of the National Institutes of Health.
"Presenting your work at SITC's annual meeting can really jump-start a young scientist's career," said Dr. Howard L. Kaufman, President of SITC. "The society has long supported early career development recognizing that these talented individuals will provide the next generation of advances in the field."
Learn more about Clever's finding.
ABOUT SITC
Established in 1984, the Society for Immunotherapy of Cancer (SITC) is a non-profit organization of medical professionals dedicated to improving cancer patient outcomes by advancing the development, science and application of cancer immunotherapy and tumor immunology. SITC is comprised of influential basic and translational scientists, practitioners, healthcare professionals, government leaders and industry professionals around the globe. Through educational initiatives that foster scientific exchange and collaboration among leaders in the field, SITC aims to one day make the word "cure" a reality for cancer patients everywhere. Learn more about SITC, our educational offerings and other resources at sitcancer.org and follow us on Twitter, LinkedIn, Facebook and YouTube.# # #