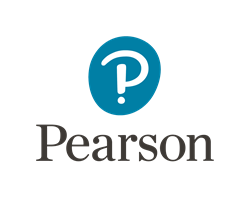 New York, New York (PRWEB) August 31, 2016
Today, Pearson and Lone Star College-Tomball (LSC-Tomball) announced the results of a newly released case study, based on the institution's "GRIT, Growth, Greatness" (G3) college-wide initiative, including the Student Success online and on-campus course. To counteract declining enrollments and less-than-satisfactory performance on Lone Star College district Key Performance Indicators (KPIs) – achievement in core academics, persistence, and certificate/degree completion – in fall 2015, LSC-Tomball adopted a strategic focus around GRIT as a means to better prepare students in their pursuit of academic, career, and life aspirations.
The Pearson GRIT Program was established last year in collaboration with PEAK Learning, Inc. The GRIT Gauge™ is the only current assessment tool that measures both the quality and quantity of one's GRIT across four validated dimensions: Growth, Resilience, Instinct, and Tenacity. According to the LSC-Tomball case study, data analysis showed correlations between GRIT scores and LSC-Tomball key performance indicators, and offers evidence that higher GRIT scores are associated with better performance. Also, preliminary data show higher rates of successful course completion among the "with GRIT" students than those in classes without additional GRIT instruction, and individual educators reported improvements in engagement, persistence, and achievement.
Lee Ann Nutt, Ed.D., Lone Star College-Tomball president, considers GRIT to be an essential factor in student success. Nutt, with the support of faculty and staff, embarked on an impact study to enhance GRIT-related methods and to measure their impact on student engagement, performance, persistence, and goal attainment. LSC-Tomball partnered with Pearson to answer key questions such as whether higher GRIT scores are associated with LSC-Tomball KPIs, such as course completion, course load, and re-enrollment, as well as how an educator's more intensive infusion of GRIT impacts student results.
Among the faculty who voluntarily went beyond the minimum "With GRIT" guidelines is Latoya Lewis. Lewis infused GRIT in every aspect of her fall 2015 online Student Success Course by intentionally modeling GRIT for students and adapting assignments to explicitly develop students' GRIT.
"My students quickly came to see the value of GRIT; they began to engage and perform at a significantly higher level than I had seen before. I was frankly wowed by the results. I had the best retention ever for an online class," said Professor Lewis.
"Results thus far confirm that GRIT is an important factor linked to student success and that GRIT can be grown, developed, and strengthened over time. I am particularly encouraged that individual faculty like Latoya Lewis are creating GRIT best practices that we can share to energize our teaching and empower students further. We are continuing to establish GRIT as part of our identity, embed GRIT in our culture on a college-wide basis, and measure results to help us refine our approach," said Nutt.
"Congratulations to LSC-Tomball's administrators and educators on the compelling preliminary results of their G3 impact study. We look forward to continuing our successful collaboration to further improve outcomes for students across the college, thereby helping more students to complete their higher education goals and increase their employability," said Leah Jewell, managing director of career development and employability at Pearson.
About Pearson
Pearson is the world's learning company, with expertise in educational courseware and assessment, and a range of teaching and learning services powered by technology. Our mission is to help people make progress through access to better learning. We believe that learning opens up opportunities, creating fulfilling careers and better lives. For more, visit http://www.Pearsoned.com.
About Lone Star College-Tomball
Known for its leadership, innovation and steadfast commitment to student success, Lone Star College provides high-quality academic transfer and workforce education/career training programs to more than 83,000 credit students each semester, and a total enrollment of 95,000 students. LSC is training tomorrow's workforce today and redefining the community college experience to promote student success and economic prosperity. Stephen C. Head, Ph.D., is the chancellor of LSC, the largest institution of higher education in the Houston area, which consists of six colleges, eight centers, two university centers, Lone Star Corporate College and LSC-Online. To learn more, visit LoneStar.edu.
Media Contact: Scott Overland, scott(dot)overland(at)pearson(dot)com, 202-909-4520