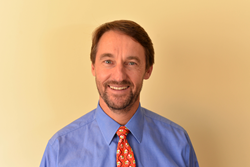 Bethesda, MD (PRWEB) August 31, 2016
Abt Associates has named Dr. Gavin Macgregor-Skinner, a nationally recognized authority on global threats from infectious disease, as the company's Senior Global Health Security Advisor.
Macgregor-Skinner most recently served as Director of Global Disaster Response for the Beth Israel Deaconess Medical Center Fellowship in Disaster Medicine at Harvard Medical School Teaching Hospital. He is an Assistant Professor in the Department of Public Health Sciences at Penn State Hershey College of Medicine and is frequently called upon by media and has appeared on CNN, BBC, CTV, C-SPAN, for his expertise in global health threats. He brings more than 20 years of technical experience in infectious disease surveillance and response working with U.S. and international governments, United Nations agencies, and private sector in the U.S., Africa, Asia, the Middle East and Latin America.
He was the team leader to Nigeria and Liberia for Ebola outbreak response activities while serving as Global Projects Manager for Elizabeth R. Griffin Research Foundation, and he worked in Afghanistan and Iraq with the Defense Threat Reduction Agency Cooperative Biological Engagement Program as a consultant to CRDF Global and Landell Mills.
"Gavin's experience in such a wide variety of geographical and technical areas for global health security thoroughly supports Abt's ongoing commitment to preventing, mitigating and responding to epidemics and pandemics," said Dr. Diana R. Silimperi, Division Vice President International Health. "He is the ideal person to lead Abt's global health security practice."
"Infectious disease outbreaks can decimate economies as well as health systems," said Macgregor-Skinner. "I look forward to working with the Abt team to continue to identify and implement new holistic solutions to the latest global health security challenges."
He has a veterinary medicine degree from The University of Queensland in Australia and is a Member of the Royal College of Veterinary Surgeons. He holds a Master of Public Health with a focus on epidemiology from Johns Hopkins Bloomberg School of Public Health and a Masters of Science in Wild Animal Health, Emerging Infections and Zoonotic Diseases from the Royal Veterinary College in London.
About Abt Associates
Abt Associates is a mission-driven, global leader in research, evaluation and program implementation in the fields of health, social and environmental policy, and international development. Known for its rigorous approach to solving complex challenges, Abt Associates is regularly ranked as one of the top 20 global research firms and one of the top 40 international development innovators. The company has multiple offices in the U.S. and program offices in more than 40 countries. http://www.abtassociates.com
Contact
Sarah Armstrong
(301) 347-5689
Sarah_Armstrong(at)abtassoc(dot)com