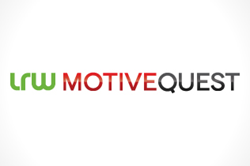 We joined LRW because they share our entrepreneurial values of curiosity and fearlessness, along with a laser focus on helping clients make smart business decisions with data.
Los Angeles, CA (PRWEB) September 06, 2016
LRW (Lieberman Research Worldwide), a leading market research and global analytics consultancy, announced today that it has completed the purchase of MotiveQuest, an award-winning, technology-enabled, social media insights company. As an industry innovator, MotiveQuest has been at the forefront of extracting market research insights from social big data. The company will continue to be led by founder David Rabjohns and will now be named LRWMotiveQuest. Rabjohns previously served as EVP Brand Planning Director at Leo Burnett. LRW's current social media practice will merge its team and technology with LRWMotiveQuest.
David Sackman, Chairman and CEO of LRW, said, "Social and digital analytics are a big part of the future of consumer insights. To date, the early providers have been offering software with lots of data, but no insights. We looked everywhere to find a company that cared as much as LRW about providing consulting to drive business decisions, and we found David and the MotiveQuest team."
MotiveQuest distinguishes itself in the industry by exploiting social 'big data' using proprietary software analytics. Enabled by this software, the strategists at MotiveQuest provide real, actionable business advice. Together LRWMotiveQuest will bring sophisticated technologies and savvy marketing consultants to clients that need new avenues of insight in the increasingly complex digital and social landscape."
Rabjohns said, "We joined LRW because they share our entrepreneurial values of curiosity and fearlessness, along with a laser focus on helping clients make smart business decisions with data. Increasingly we are being asked to combine our listening research with other forms of research like mobile, online communities, tracking, quantitative and qualitative. In addition, LRW has a big vision for a world of data-inspired consulting. It is a vision we share and look forward to combining our teams to change the future of marketing intelligence."
Along with Rabjohns, LRWMotiveQuest leadership will continue with Brook Miller as CTO, and Kirsten Recknagel and Zack Nippert as General Managers.
This is the third in LRW's planned series of strategic acquisitions supported with growth capital from Tailwind Capital to grow LRW's integrated data and analytics capabilities.
###
About LRW (Lieberman Research Worldwide):
LRW is recognized as one of the ten most innovative firms in its industry and is one of the 25 largest marketing research firms in the world. Since 1973, LRW has been providing its data-driven consulting services to management teams of top global brands on issues such as strategy, branding, communications, new product development, and customer experience. LRW leverages its unique "so what?®" consulting model, sophisticated marketing science capabilities and recent innovations in Pragmatic Brain Science® to deliver real business impact for its clients. LRW is headquartered in Los Angeles with offices in London, New York, Philadelphia, Chicago, and Orange County. To learn more, visit http://www.LRWonline.com.
About Tailwind Capital:
Tailwind Capital is a leading private equity firm focused on growth-oriented investments of the middle market in targeted sectors within the healthcare, industrial and business services industries in North America. Tailwind partners with experienced management teams and entrepreneurs to transform businesses through organic growth initiatives, acquisitions, and operational and strategic improvements. Since its inception, Tailwind has managed over $2.0 billion of capital commitments. Tailwind has invested $1.5 billion in 33 portfolio companies, and including those companies, has completed 80 acquisitions. To learn more, visit http://www.Tailwind.com.
About MotiveQuest
MotiveQuest is a premium listening research and consulting company founded in 2003. MotiveQuest pioneered Online Anthropology, combining social data, software and consulting expertise to help clients solve complex, modern marketing challenges. Top flight global clients turn to MotiveQuest to rethink the way they look at their consumers and to seize new growth opportunities.