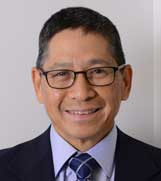 Brandon, FL (PRWEB) August 30, 2016
Dr. Richard Assing, from Brandon Complete Dental Care, recently attended the Nobel Biocare Global Implant Symposium, dedicated to state-of-the-art dental implant techniques. Dr. Assing is an esteemed dentist in Brandon, FL, who offers dental implants, cosmetic dentistry and a variety of other dental services at his practice. His associate and son, Dr. Brenton Assing, is a prosthodontist who specializes in general dentistry and implantology.
The Nobel Biocare Global Implant Symposium is only held once every three years and is attended by leading dental professionals on the forefront of their field. Dr. Assing, trusted dentist in Brandon, FL, was pleased to be among the attendants this year. Nobel Biocare is a pioneer in innovative implant-based dental restorations. Beyond the latest advancements in single dental implant treatment planning, this symposium discussed how to properly incorporate digital technology into All-on-4® cases. The All-on-4® procedure uses only four strategically placed dental implants to hold a customized full-arch of new teeth. Dr. Assing currently offers both single implants and All-on-4® implants at his cutting-edge practice. Bringing the new techniques and research attained at the symposium to his office, he is able to expand the accuracy and effectiveness of treatment offered by his team, and further improve patient care.
Drs. Assing and the Brandon Complete Dental Care team, also utilize leading technology including the Galileos 3D Cone Beam CT to further enhance and assist in dental implant placement. This technology allows the doctors to see a complete picture of each patient's oral structure and create implants with a unique fit. Single implants are a preferred choice for most individuals who have lost one or two teeth, while the All-on-4® implant supported denture technique is a more practical choice for those who have lost many teeth and need an entire arch replacement.
Drs. Assing invite patients with missing teeth to find out how dental implants can help restore the beauty of their smiles as well as dental functionality. Patients who want to schedule an appointment are invited to call Brandon Complete Dental Care at (813) 685-6139.
About the Practice
Brandon Complete Dental Care is a general dental practice offering personalized dental care to patients in Brandon, FL and the surrounding areas. Dr. Richard Assing and his son Dr. Brenton Assing, lead a highly-trained team of dental professionals and offer a wide variety of services utilizing the latest advancements in dental technology, all in a comfortable setting. Dental implants, sleep apnea treatment, orthodontics and periodontal care are all offered at Brandon Complete Dental Care. With over 30 years of experience and a dedication to continuing education, Dr. Richard Assing is committed to offering effective, minimally invasive care that his patients need. With advanced training in prosthodontics, Dr. Brenton Assing shares his passion for implant therapy and general dentistry with each of his patients. To learn more about Drs. Assing, their practice or the services they offer, visit their website at http://www.drrichardassing.com or call their office at (813) 685-6139.