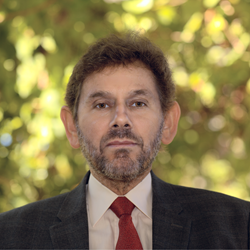 The EPA is taking more official notice when it comes to landfill legislation.
San Jose, CA (PRWEB) August 31, 2016
A 2016 collaborative report from more than 30 businesses and the National Resources Defense Council (NRDC) cited the significant role of food wastage in greenhouse emissions—meat waste alone accounts for 21% of the global carbon footprint.(2) Iain Milnes, founder and president of Power Knot, a leading manufacturer of eco-friendly and cost-effective solutions that dispose of waste food, asserts that by taking measures to improve waste tracking and reduce the amount of waste going to landfills, U.S. businesses could generate more than $1 billion in annual profits and savings through lowered food purchase costs, all while reducing their carbon footprint.(3)
The NRDC report outlines the environmental effects of greenhouse emissions and the potential gain—in terms of pure profit—for those in the corporate sphere looking for practical and sustainable answers. Over 97% of food waste generated ends up in landfills, totaling 33 million tons of waste annually in the USA alone. The EPA estimates the cost of disposing of food waste in landfills at $1.3 billion.(4)
The energy used to produce, harvest, transport and package wasted food generates over 3.3 billion metric tons of carbon dioxide.(3,5) "People are waking up to the effects of global warming, albeit very slowly," said Milnes. "Historically, there has been a lack of accountability among the public that we are changing the climate to cause extremities in the weather patterns. And while there's much emphasis put on the monetary costs of food waste, the effects on the environment are hugely detrimental."
And as if the damage to the environment were not enough, the financial implications of food waste are immense—not just for individual businesses but for the U.S. economy as a whole: the U.S. spends over $218 billion on food that is eventually wasted.(2) Per Milnes, "The EPA is taking more official notice when it comes to landfill legislation, and with the president's Climate Action Plan—Strategy to Reduce Methane Emissions, reducing waste in landfills looks more and more like a sound business model."(6)
In response to what some experts have deemed a burgeoning epidemic, Milnes created Power Knot's LFC (Liquid Food Composter), an innovative machine that breaks down organic food matter into liquid form through a proprietary biodigestion process that drastically reduces the tonnage of waste. Through the use of the LFC, money spent on transporting and disposing of waste is eliminated, and the tonnage of waste that is being sent to landfills decreases dramatically. In addition to reducing property values, landfills produce excessive amounts of methane, a greenhouse gas that is 72 times more potent than carbon dioxide (CO2).(6) Both methane and CO2 are major contributors to global warming and climate change.
Forward-thinking companies are already taking advantage of this sustainable technology. JW Marriott Marquis Miami and Grand Hyatt Tampa Bay have had the LFC installed, and were recently featured for taking green initiatives while lowering monthly operating expenses for electricity, water, and waste removal.(7) With the LFC, organic food waste that would wind up in a landfill—at substantial financial and environmental cost—is instead efficiently broken down. Power Knot's LFC also digitally weighs and records in the cloud the amount that is discarded. This provides data for everyone from the executive chef to the general manager to help reduce the waste and indicate to stakeholders the positive impact on the property's carbon footprint.
With the world's population projected to reach 9.6 billion by 2050, issues such as landfill waste and greenhouse emissions are becoming increasingly urgent. Milnes emphasized corporate responsibility, not just fiscally but on the global stage where sustainability is continually in the spotlight. He said, "Reducing carbon footprints by decreasing the amount of landfill waste and minimizing the use of excess energy is an essential requirement going forward if we want to see environmental change."
About Power Knot's LFC:
Power Knot's LFC is a reliable solution to the challenge of corporate social responsibility faced by industries plagued with high amounts of food waste. It allows companies to cleanly and safely break down the waste on-site, and in doing so, to generate goodwill with the growing number of environmentally-conscious consumers. Power Knot's clean technology solutions will continue to help advance the global movement toward sustainability and zero waste initiatives.
About Power Knot:
Power Knot, with its headquarters in San Jose, Calif., provides innovative solutions for commercial, industrial, and military customers seeking to reduce their carbon footprint. The company designs, manufactures, and sells self-contained systems that eliminate waste food.
Its LFCs (Liquid Food Composters) are high-quality, technologically-advanced bio-digesters capable of rapid digestion of most organic materials. LFCs create a safe and economical resolution for customers looking to address their carbon footprint by diverting waste food from landfills and by reducing emissions related to the transportation of waste.
LFCs represent long-term performance and sustainability for any organization. LFCs typically have a payback period of six to 24 months based on reduced waste and costs of waste disposal. For more information, access http://www.powerknot.com.
1. Mandyck, John. "The $1 Trillion Mountain: The Actual Cost Of Food Waste." The Huffington Post. huffingtonpost.com, 22 Aug. 2016. Web. 25 Aug. 2016. http://www.huffingtonpost.com/john-mandyck/the-1-trillion-mountain-t_b_11653386.html
2. Monaco, Emily. "This Food Waste Culprit Accounts for Nearly A Quarter of the Global Carbon Footprint." Organic Authority. N.p., 27 July 2016. Web. 24 Aug. 2016. http://www.organicauthority.com/this-food-waste-culprit-accounts-for-nearly-a-quarter-of-the-global-carbon-footprint/
3. Wee, Heesun. "Food Waste Costs America Billions Every Year." CNBC. N.p., 09 Mar. 2016. Web. 24 Aug. 2016 http://www.cnbc.com/2016/03/09/how-businesses-can-profit-from-reducing-food-waste.html
4. "Facts." End Food Waste Now. N.p., n.d. Web. 24 Aug. 2016. http://www.endfoodwastenow.org/index.php/resources/facts
5. Smith, Roff. "How Reducing Food Waste Could Ease Climate Change." National Geographic. National Geographic Society, 22 Jan. 2015. Web. 25 Aug. 2016. http://news.nationalgeographic.com/news/2015/01/150122-food-waste-climate-change-hunger/
6. "Natural Gas." Greenpeace USA Natural Gas Comments. N.p., n.d. Web. 30 Aug. 2016. http://www.greenpeace.org/usa/global-warming/issues/natural-gas/
7. Jacobs, Susan. "Great Solutions for Event Waste | Smart Meetings." Smart Meetings. N.p., 14 July 2016. Web. 24 Aug. 2016. http://www.smartmeetings.com/meeting-planning/90823/great-solutions-for-event-waste