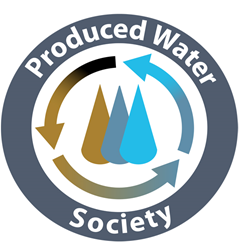 Midland, Texas (PRWEB) September 01, 2016
The Produced Water Society is hosting a special Production Chemistry & Water Management Workshop in Midland, TX at the Wyndham Garden on October 4 & 5. The program will cover comprehensive water management issues, focusing on chemical and physical treatments for operations integrity. The purpose of this meeting is to provide E&Ps, service companies and suppliers with a forum for the application, logistics, management, monitoring and controls of production chemicals as well as management strategies for the handling of oilfield waters.
There will be 3 sessions and an in-depth training course on chlorine dioxide. Session 1 will cover the fundamentals of production chemicals & water management, with presentations on water issues and chemistry, microbial control, emulsions, SWDs and injection, and solids handling. Session 2 will cover monitoring, fluid handling, and will include a market update on the Permian region. Session 3 will feature case studies from the region as well as other national and international regions of interest. The chlorine dioxide training course will be taught by consulting scientist and world-renowned subject matter expert, Dr. Greg Simpson. He is providing copies of his book to those who register for his course. The full agenda is available at the event web site.
Breakfast and lunch will be provided on both days, as well as dinner on day 1. The first day lunch will feature Richard Seline, AccelerateH2O, as the special guest speaker. He will be discussing strategies and opportunities for streamlining technology access to market and field implementation for the industry. Dinner will take place with a mobile technology exhibit outside, featuring Pureline, Chemours and others. Attendees can expect a hands-on experience with mobile treatment equipment.
The full scope of this workshop includes field applications experience, topical exchanges on best practices, and a wide range of case histories, all designed to educate and inform various experience levels. Presentations will cover the following areas of interest:

Chemical treatment cost minimization
Water management - transport, storage, and reuse
Constituents (TDS, bacteria, radioactive NORM, iron)
Facilities design and solids separation
Filtration technologies
And more …
The technical committee is comprised of highly regarded experts in the field: Daniel Shannon, John Walsh, Dr. Greg Simpson, Holly Churman, Patty DuBois, Wally Georgie, David Harry, Morris Hoagland, Aaron Johnson, Ramesh Sharma, Lauren Sloan, and Tekla Taylor.
Attendees can anticipate presentations from members of: AccelerateH2O, Cameron, CETCO, Chemours, Digital H2O, Dow Microbial Control, Enviro-Tech Systems, FMC Technologies, Fountain Quail Water Management, MYCELX, NOV, Oil-Dri, ReStream Solutions, Texas A&M University, and US Water.
For information about attending the event, please contact Zac Roesch: 512-716-8536. For information about sponsoring or exhibiting, please contact Mary Rose Watts: 512-364-0542. The Produced Water Society is a 501(c)3 nonprofit organization and is a collection of engineers, scientists, and industry professionals with the common mission to study and improve the management of produced water from offshore and onshore wells and other water for oil & gas activity. http://www.producedwatersociety.com