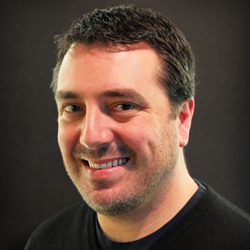 SAN FRANCISO, CA, Aug 30, 2016 (PRWEB) August 31, 2016
The Wireless Speaker and Audio Association (WiSA®), a growing industry standard for high resolution, wireless home theater products, is pleased to announce the appointment of Tony Ostrom as the new President of the Association. The WiSA Association has seen membership growth and major steps forward in the adoption of their wireless audio technology by TV and speaker brands under the leadership of interim President and Board Member David Carlick. "We are extremely pleased with the trajectory we are on and will continue to make great strides forward with leading speaker, TV and mobile partners this year," said David Carlick, outgoing Interim President of WiSA. "We are moving toward a reality where creating a premium audio experience is a truly simple and elegant process for the end-user."
Ostrom, who took the reigns as President of the association earlier this month, brings vast experience in developing brands, products and technologies on an international level and has worked closely with WiSA technology for the last three years leading the development of one of the first WiSA certified multichannel audio systems on the market. "I am delighted to welcome Tony to the position of President," said Carlick. "He is an exceptionally qualified executive and we are looking forward to the innovations he brings to our organization and its role in the industry." Ostrom has developed product collections and marketing programs at Klipsch Group, JL Audio, Powermat Wireless Charging and Marley. Ostrom's creativity and technical background in the consumer electronics space will help drive the Association's multiple new programs as they continue to accelerate growth and market adoption while establishing WiSA as the standard for high-definition, multichannel, wireless audio around the world. "I am honored to accept this exciting role and look forward to working with existing and new partners to help produce and deliver new audio solutions that allow people to create outstanding listening experiences more easily than ever before," said Tony Ostrom, President of the WiSA Association. "Uniting brands and manufacturing partners to facilitate creating an industry standard with a focus on high-definition audio, interoperability and ease of use promises to be a fun and energizing endeavor and I am excited by the opportunities ahead." Ostrom holds a degree in Music Engineering Technology and a Minor in Physics from Ball State University in Indiana and is a member of American Mensa.
About the WiSA Association:
Established in 2011 and headquartered in San Francisco, California, the Wireless Speaker & Audio (WiSA) Association is an industry group dedicated to bringing reliable, high-resolution interoperable wireless audio products to the consumer. The Association is responsible for developing specifications and performing testing and interoperability certification of WiSA-certified products, Association administrative management, and outbound marketing campaigns to promote the broad adoption of WiSA interoperability. For more information about the WiSA Association, visit http://www.wisaassociation.org.