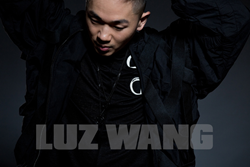 "China Made Me, Brooklyn Raised Me."
(PRWEB) September 01, 2016
Following their critically acclaimed first collaborative effort with the release of the BREED EP, top international DJs Nicole Moudaber and Skin have once again joined forces to unveil the highly anticipated collection of remixes featuring a long list of critically acclaimed producers and performers.
Born out of a desire to fuse their rock and techno backgrounds, Nicole and Skin of Skunk Anansie have galvanized a who's who list of industry A-list veterans that includes Jamie Jones, Jerome Sydneham, Scuba, Fur Coat, Paco Osuna, Pan-Pot, Carl Craig, Zebra Katz, Hector, Paul Ritch, MJ Hall and the exciting introduction of up-and-coming and highly tapped rapper Luz Wang, to name just a few of the EP's collaborators.
Luz Wang's entrance on Nicole and Skins / BREED The RMXS is a guest feature on one of three remixes by Paco Osuna, Hector, and MJ Hall for the song "You Like This." A stand out hip hop remix that will keep you on the dance floor for hours on end, the evocative track, with a banging beat and syncopated rhythms, is produced by MJ Hall, best known for producing tracks for Nicki Minaj (Pink Friday Reloaded, Sex In The Lounge). The alluring track fits perfectly over Luz Wang's flirtatious and seductive verses, along with a suggestive, erotic vocal hook. "You Like This" is one of Nicole's favorite tracks to play out, and is sure to be heard during her upcoming international tour, which includes Italy, Germany, Spain, Tokyo, Amsterdam, London, Singapore, and more.
Luz Wang and MJ Hall first collaborated on the trap rap remix to the song "Goin Under", by producer and artist "Me", and featuring Julia Michaels, the singer/songwrit- er for Justin Bieber ("Sorry"), Selena Gomez ("Good For You"), Britney Spears ("Make Me") Rita Ora ("Poison"), Demi Lovato ("Waitin for You"), Gwen Stefani ( "Make Me Like You"), and Jason Derulo ("Trade Hearts"), just to name a few.
Luz Wang is set to release his debut single "Harry Winston" off his debut EP "Made In China" (2016), produced by MJ Hall and the Grammy Award-winning producer Sydney "Omen" Brown who has worked with Lil Wayne ("Single"), Drake ("Over Dose on Life", "Shut It Down"), Beyonce ("MIne"), Action Bronson ("Acting Crazy"), Ludacris, Fabolous, and more.
Nicole Moudaber & Skin's 'BREED The RMXS' is out September 2 via MOOD Records.
BREED The RMXS' EP Tracklist
1. Nicole Moudaber feat. Skin - Someone Like You (Carl Craig Remix)
2. Nicole Moudaber & Skin - Don't Talk To Me I'm Dancin' feat. ZFK (Jamie Jones Remix)
3. Nicole Moudaber & Skin - These Walls Are Made Of Water (Pan-Pot Remix)
4. Nicole Moudaber & Skin - You Like This (Paco Osuna Remix)
5. Nicole Moudaber & Skin - Organic Love (Scuba Remix)
6. Nicole Moudaber & Skin - These Walls Are Made Of Water (Paul Ritch Remix)
7. Nicole Moudaber & Skin - Organic Love (Fur Coat Remix)
8. Nicole Moudaber & Skin - You Like This (Hector Remix)
9. Nicole Moudaber & Skin - Don't Talk To Me I'm Dancin' feat. ZFK (Jerome Sydenham Remix)
10. Nicole Moudaber & Skin - You Like This (MJ Hall Remix feat. Luz Wang)

For more information on Nicole Moudaber:
Facebook.com/officialpage
Twitter.com/NicoleMoudaber
Instagram.com/NicoleMoudaber
Soundcloud.com/NicoleMoudaber
http://www.NicoleMoudaber.com
For more information on Luz Wang:
http://www.thenameisluz.com
@thenameisluz
Management/Press- G. Brand Management
Gee Powell – g.brandmanagement(at)gmail(dot)com
For more information on MOOD Records:
Facebook.com/MOODRecords
Twitter.com/MoodRec
Soundcloud.com/moodrecords