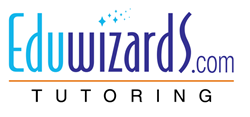 Students want On-Demand Tutoring on their mobile devices with full two-way communication and not simply back and forth texting. In response, technology leader Eduwizards has launched App-based Whiteboard with Voice to provide the best tutoring experience.
(PRWEB) September 01, 2016
Eduwizards.com, the largest online tutoring market-place platform, has launched Live Tutors App. Using this app students can:

Connect 24/7 to a Tutor within seconds for Live Tutoring via Whiteboard with Voice
Submit Question 24/7 and get an Answer within minutes
The technology leader in Online Tutoring, Eduwizards, has launched App-based Whiteboard with Voice to make app-based tutoring experience on par with desktop online tutoring. Other leading players don't even have app-based whiteboard, let alone whiteboard with voice. For students this is a much needed and important technology development because whiteboard and voice based tutoring is both more effective and faster than text-only app-based tutoring which is the current standard.
With the launch of this App, S. Chainani, Director of Eduwizards, Inc. said: "Students want Instant On-Demand Tutoring on their mobile devices but they want full two-way communication with tutor and not simply back and forth texting. Eduwizards has again shown technology leadership by providing students what they want. Our App provides students and tutors a shared whiteboard which has text chat and free-hand writing along with voice communication. With this App student and tutor can continuously see what each other is writing and be in a live and synchronous session. In addition they can talk in voice."
The App is free and, on download, a student automatically gets credits using which she/he can try Live Tutoring or Question Submission. After that, one can use low-cost Pay by-the minute for Live Tutoring and low-cost pay per-question for Question Submission. Live Tutors App currently covers Mathematics, Science, Physics, Chemistry and Biology for both School and College levels. For other subjects students can always go to Eduwizards.com website where tutors are available for all subjects and levels.
With Eduwizards Live tutors app, tutors are available 24/7. No pre-scheduling is needed.
Eduwizards has the world's best tutors, openly ranked and reviewed by students and parents. It is the best place to seek affordable homework help and live tutoring from experts.
Students who subscribe for Unlimited Tutoring monthly package on Eduwizards.com website will now additionally get unlimited use of Eduwizards Live Tutors App for Live Tutoring and Question Submission. Thus traditional Online Tutoring students who take tutoring using desktop-based whiteboard can have this new App-based option also available to them when they need it.
S. Chainani added, "App-based by-the-minute Instant Online Tutoring – available anytime from anywhere on any device – is emerging as the future of all tutoring. Eduwizards is on track to become the international leader in such App-based Whiteboard and Voice mobile tutoring."
Eduwizards Live Tutors app is an example of how Edtech evolution is benefiting students. Now students can enjoy superior live and synchronous tutoring with integrated text, whiteboard and voice communication anytime from anywhere.
The App can be downloaded from the following links:
Android: https://play.google.com/store/apps/details?id=com.sai.android.livetutors
iOS: https://itunes.apple.com/in/app/live-tutors/id1139658864?mt=8
About Eduwizards
With 150,000 registered students, Eduwizards.com is the world's favorite online-tutoring company and has tutors available for all subjects and levels 24/7. Eduwizards is an Edtech leader building next generation whiteboard, communication and assessment technologies.
Contact Information
Website: http://www.eduwizards.com
Email: schainani(at)eduwizards(dot)com
Phone: 877-888-6719