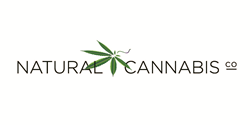 (PRWEB) August 31, 2016
Top entries from High Art, the annual cannabis-themed international art competition founded by Natural Cannabis Company, will be displayed this Friday from 5pm to 9pm as part of Oakland Museum of California's popular "Friday Nights @OMCA events. During the event visitors to the museum can meet the artists and peruse select works from the artists available for sale. The High Art integration coincides with the current "Altered State" exhibition at the museum profiling the emerging cannabis industry in Northern California and beyond.
High Art, in its third year, has received entries from 141 countries around the world. This year's theme was "Cannabis from Around the World," inspiring both professional and amateur artists to enter using photography, painting, drawing and digital art to express their visions. The global response to artists for High Art 2016 underscores the global cannabis movement, and the First Friday event at Oakland Museum is a lead up to the High Art showcase at Spectrum in Miami this fall a major Coup for the fledgling international arts initiative.
After a rigorous selection process, Natural Cannabis Company has elected ten (10) High Art artists to co-present at this Friday's event @OMCA. The event aligns with the High Art annual arts initiative as artists have their works profiled and celebrated through arts events, inclusion in the High Art gallery, marketing integration with Natural Cannabis Company, and print features via High Art sponsor Juxtapoz Magazine. This year's winner, Trace Burroughs, received a $10,000 top prize and will have his art featured in both Tasters and Makers as well as the High Art gallery and Spectrum later this year.
"We were thrilled to see such an overwhelming interest in co-presenting @OMCA from our High Art community. It's exciting to see so many unique expressions of a shared experience from around the world. We are thrilled to be working with Oakland Museum of CA on this exciting opportunity to bring our High Art artists to the fore as guests to the event will have a unique opportunity to meet the artists and witness these amazing works. It's another step in our continued mission to connect our High Art artists to the international arts community" said Dona Frank, President of Natural Cannabis Company.
For more information on the High Art competition and instructions on how to enter, visit http://www.naturalcannabis.com/highart.
High Art prints will be available for purchase at the Friday Night @OMCA on September 2nd. Visit http://www.museumca.org/friday-nights-omca for more information.
About High Art
High Art is an annual international art competition created by Natural Cannabis Co. in 2013 to celebrate the inspirational properties of cannabis and its contribution to fine art. Professional and amateur artists from around the world create themed works through drawing, painting, photography and digital art, competing for a $10,000-dollar cash prize and to see their art featured in the High Art gallery, used on packaging and more. High Art is co-sponsored by Juxtapoz magazine, the leading art periodical in the United States, known for its celebration of underground and alternative art. For more information, visit http://www.naturalcannabis.com/highart