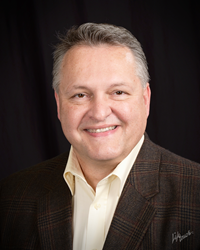 (PRWEB) September 02, 2016
FOR IMMEDIATE RELEASE
                               
Wesley Woods at New Albany, an affiliate of Methodist ElderCare Services, is pleased to announce that Patrick Carle has accepted the position of Marketing Coordinator.  In this role, he will be responsible for educating the community on a Continuing Care Retirement Community and more specific on this Life Plan Community in New Albany, Ohio.
 
Mr. Carle brings a combined 30 years of experience in nursing home and home health care administration, sales and marketing of continuing care retirement communities including Life Care and rental options, hospice education and customer service training.  His career opportunities over the past 15 years alone have taken him from Columbus to Palm Beach County, FL, to Brentwood, TN, and to the North Chicagoland, area before his recent relocation back home to Central Ohio.
"A full continuum of care allows our residents to live their best life, focusing on mind, body and spirit. I look forward to contributing to the highest quality of care for our residents, thus fulfilling the mission of Methodist ElderCare Services. I am excited to be part of the senior living community that Wesley Woods at New Albany has to offer," said Patrick Carle.
Patrick earned a Bachelor of Arts in Journalism with a major in Public Relations at The Ohio State University.  He currently resides in Powell with his spouse and three dogs. 
 Margaret R. Carmany, CEO, said, "Our mission is to provide the highest quality of services in a full continuum of care and we are excited to be part of the first class living that New Albany offers."
 
The first phase of the development at Wesley Woods is scheduled to open in the fall of 2016 and will offer detached villa-style cottages with attached two-car garages and retirement living apartments on 37.8 acres alongside a nature preserve. The entire new development, Wesley Woods at New Albany community will provide full health services, as health needs change, which is planned to open in 2017.
 
 Call (614) 656-4100 for more information regarding Wesley Woods at New Albany.
  
Methodist ElderCare Services is an affiliate of the West Ohio Conference of The United Methodist Church that provides quality housing, health care and services for seniors in Central Ohio.  Incorporated in 1967, Methodist ElderCare Services continues to be a not-for-profit Ohio corporation that seeks to promote a positive experience of community and wellness for residents, clients and staff.  For more information call (614) 396-4833 or visit http://www.methodisteldercare.org