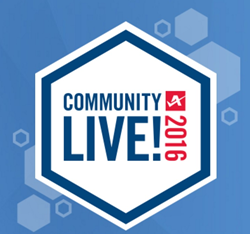 ACL offers a great opportunity to educate MSPs, IT Vendors, ISVs, VARS etc., about the unique value offered by Mindmatrix's MSP-IT Advantage Program
Pittsburgh, PA (PRWEB) August 31, 2016
Mindmatrix today announced it is exhibiting at The Autotask Community Live, 2016 to be held at The Diplomat Resort & Spa in Miami, FL on the 25th through 27th of September. Matthew Connolly, MSP Sales & Marketing Enablement Expert from Mindmatrix, will be present at the show.
Accompanying Matt will be Peter Johns, Director of Sales and Business Development at Empower Information Systems. Empower offers fully-managed IT services to small- and medium-sized businesses. Empower had never maintained a dedicated marketing staff, but as the company matured, they saw the need for a plan to engage customers and approached MindMatrix a couple of years ago. MindMatrix enabled Empower to both generate and nurture their leads until the customer was primed for the sales pitch. Since then, there has been no looking back. Peter will be sharing the Empower-Mindmatrix success story at the Autotask Community Live 2016. Matt and Peter will also be making a joint presentation that will focus on how MSPs and IT service providers can increase their sales revenue by truly understanding the modern buyer's journey. With its focus on MSP and IT service provider enablement, the presentation will also highlight the role technology can play in boosting their bottom line.
Matt knows from his experience that most MSPs and IT service providers are too busy helping their clients with their IT infrastructure to find the time needed to engage in effective sales and marketing activities. "They are too busy working in the business to focus on the business, and this ultimately hampers the growth of their own revenues," said Matt. "ACL offers a great opportunity to educate MSPs, IT Vendors, ISVs, VARS etc., about the unique value offered by Mindmatrix's MSP-IT Advantage Program and explain how they can scale up their marketing and sales efforts to drive their business with a minimal investment of time and money."
Over the years, Mindmatrix has helped over 100 MSPs and IT service providers become more effective at marketing and selling their IT services, thereby boosting their sales revenues. Under its MSP-IT Advantage Program, Mindmatrix offers Managed Service Providers, VARs integrators, consultants and ISVs all the tools, strategies, content and marketing and sales support they need to pursue and close leads effectively.
To secure an appointment with Mindmatrix at the Autotask Community Live, please email sales(at)mindmatrix(dot)net or call 412-381-0230. Event attendees are encouraged to visit Mindmatrix at booth number 11 during the show..