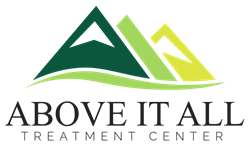 Above It All never wants individuals or families to feel as though they cannot afford or access the life-saving treatment that they need for addiction.
Lake Arrowhead, Calif. (PRWEB) September 06, 2016
Above It All Treatment Center supports increased focus on the need for effective treatment for substance use and mental health disorders. Under the Mental Health Parity and Addiction Equity Act of 2008, health insurances providers were required to cover these services. However, over the years, some providers have implemented processes that make it more difficult for clients to afford treatment because of barriers through their insurance and low reimbursement. Above It All Treatment Center continues to fight for parity and proper reimbursement and urges clients and other treatment providers to make their voices heard as well.
According to the recent article published in The Daily Courier, on August 13, over the past few months, one of the largest health insurance providers in California and Arizona, Health Net, began taking steps toward stopping reimbursement payments to addiction treatment providers. Clients who were told that their treatment was covered have found themselves faced with thousands of dollars in outstanding fees for service due to claims that were not paid by their insurance health providers. These clients were unable to admit to any treatment centers because all centers knew HealthNet would not pay. In March, Centene bought HealthNet for $6.3 billion, and since have started paying some claims. However, they are paying significantly less than what was originally billed. Despite efforts to peacefully resolve these issues, mutually agreeable terms were not reached and multiple treatment centers have filed lawsuits against Health Net for unpaid claims. (BC630332, Superior Court of the State of California, County of Los Angeles) (CV2016-009984 Superior Court of the State of Arizona, County of Maricopa).
While the Mental Health Parity and Addiction Equity Act of 2008 (MHPAEA) prohibits discrimination for mental health and addiction treatment and requires comparable standards as those applied to medical/surgical care, Above It All Treatment Center believes there are still disparities. For instance, under some insurance plans, people seeking addiction treatment must attain pre-authorization, show proof of payment, show that outpatient or previous treatment was unsuccessful before being approved for residential care, or submit a written treatment plan detailing services. Some insurance plans put limits on geographic location for care and require that centers have specific licensure. These same requirements are not typically in place for people seeking general medical/surgical services.
"It places an unfair burden on individuals struggling to receive the treatment they need for recovery from substance use disorders and/or mental health disorders," said Hillary Ortiz, Treatment Specialist at Above It All Treatment Center.
Ortiz continued, "Many people have a general expectation that if you have insurance and you are sick, that you should be able to get the treatment you need. Many people who call for rehab treatment are shocked that their plan does not cover nearly as much as it should or as they were led to believe. When I have to relay that kind of news to people [that their insurance won't cover drug rehab or alcohol abuse treatment], it's heartbreaking and defeating. They are left feeling like, 'Now what? How can I possibly get the help I need?'"
Above It All never wants individuals or families to feel as though they cannot afford or access the life-saving treatment that they need for addiction. That is why Above It All continues to bring awareness to the public regarding the battle over parity, reimbursement, affordability and coverage for rehab. Above It All advocates for action on the part of policy holders and treatment professionals alike and supports the Addiction Treatment Advocacy Coalition's (ATAC)'s recent petition for improved access to benefits for addiction treatment and proper reimbursement for rehab services. Signing this petition supports the ATAC's mission of providing legal and political advocacy, education and consumer protection for those seeking addiction treatment.
Substance use and mental health disorders should be treated with the same seriousness and attention as other health conditions, and Above It All will continue to fight for parity while providing clients with the exceptional care and support they have come to expect from the Center.
ABOUT:
Above It All Treatment Center is a fully accredited addiction treatment center located in Lake Arrowhead, California. Above It All is licensed and certified by the California Department of Health Care Services (DHCS), accredited by the Commission on Accreditation of Rehabilitation Facilities (CARF), and a member of the National Association of Addiction Treatment Providers (NAATP). The facility offers evidence-based models of treatment and follows the 12-step methodology. In addition, clients engage in holistic activities to strengthen mind, body and spirit, as they are equipped with the strategies and resources necessary for recovery. Above It All is nestled high in the San Bernardino Mountains providing a beautiful and serene environment.