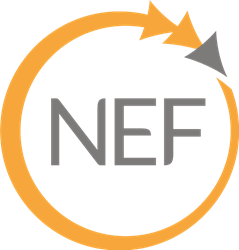 Newton, Massachusetts (PRWEB) September 01, 2016
NEF, a professional services firm offering consulting, brokerage and network research for the telecommunications industry, announces the latest enhancement to its innovative telecom network intelligence and maps platform, FiberLocator. The latest addition to the online Software-as-a-Service (SaaS) application includes a new set of telecommunications information: cellular data.
FiberLocator is an industry leading carrier-neutral fiber mapping tool that provides an efficient, simplified and cost-effective solution for accurate fiber mapping research. This latest enhancement to the platform goes one step further to offer FiberLocator customers a more comprehensive look at cellular data. This new premium layer will feature U.S. cellular network coverage areas and cell tower data, and will be available to new and existing FiberLocator customers on a paid basis. Now users will have the ability to simultaneously research metro and long-haul fiber routes, submarine cables, data center locations and lit building information, LTE coverage for the top five wireless providers, and detailed information on over 172,000 cell tower locations, all through one online interface.
"We are always looking to improve the FiberLocator platform and offer our users additional data sets," explained NEF's Co-Founder and COO, Steve McCarthy. "Not only does FiberLocator offer one of the most comprehensive databases of telecommunications information, but it offers a very unique, customizable platform for users to choose which data sets they're interested in viewing, including their own proprietary data."
For more information about FiberLocator, please contact Sarah Johnson at sjohnson(at)nefiber.com or visit http://www.fiberlocator.com.
###
About NEF
NEF is one of the nation's top professional service firms specializing in data transport, data center and cloud solutions for enterprises and carriers. NEF offers a combined century of industry experience and a proven methodology for providing its clients with the best networks, information and pricing available. NEF provides a broad spectrum of products from fiber mapping to consulting, to procurement and project management. Through our many partners and carrier relationships, NEF designs custom connectivity solutions and provides access to hundreds of fiber providers and thousands of lit buildings and data centers.