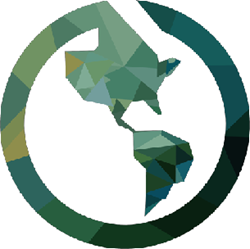 Tyson's Corner, Virginia (PRWEB) September 02, 2016
Earthling Security, a leading provider of Cloud Solutions, IT Security, Secure Application Development and Managed Hosting Solutions based in Tyson's Corner, Virginia, has received its certification as a minority-owned small business under the Small, Women and Minority-Owned (SWaM) certification program with the Commonwealth of Virginia. The SWaM certification program is administered by the Virginia Department of Minority Business Enterprise (DMBE) and is the Commonwealth of Virginia's initiative to help small, women- and minority-owned businesses conduct business with state government entities. This certification allows Earthling the opportunity to be recognized as a Minority-owned, small business within its home state of Virginia and to continue to its work bringing innovative solutions across customers' IT enterprise.
The SWaM certification is valid for an initial term of three years and may be renewed. Earthling Security's SWaM Certification Number is 720543.
Earthling Security's President and Chief Executive Officer Yusuf Ahmed, said "The Earthling team is extremely excited to receive this distinction from the Commonwealth of Virginia. As an entrepreneur and a minority, I appreciate the opportunity to build and grow an organization that focuses on results and a collaborative spirit of inclusion and outreach. From hiring to career development, we are dedicated to providing options to all of our employees while ensuring exceptional service to all of our clients. I am truly grateful that the Commonwealth continues to prioritize the small, woman, and minority business community in both word and action."
About SWaM
The SWaM Procurement Initiative was established On August 10, 2006, as Governor Timothy Kaine signed Executive Order No. 33, to enhance business opportunities for small, women- and minority-owned businesses and to ensure a level playing field for all small businesses in the Commonwealth of Virginia. Through this legislation, Governor Kaine set forth a 40% goal of purchases from SWaMs for the Commonwealth and established a Small Business Set-Aside Program, as well as several other initiatives for state agencies and departments to enhance SWaM participation in procurement activities. The list of SWaM certified businesses is published online.
About Earthling Security, LLC
Earthling Security, LLC is a minority-owned, Small Business Administration 8(a) certified small business dedicated to providing cutting edge technology products and services to public sector and commercial clients. Our elite team specializes in Cloud Computing, Secure Application Development, Cybersecurity, and Managed Secure Cloud Hosting. Our secure cloud hosting environment, EarthlingCloud™, provides a cost efficient, compliant and secure way of hosting websites and web applications. Earthling Security is an Amazon Web Services and Microsoft Azure partner. Our customers love the fact that they are getting all-inclusive costs for managed hosting, security and compliance with a reputable and certified vendor.
For more information about Earthling Security, please visit our website: http://www.earthlingsecurity.com or email us at info(at)earthlingsecurity(dot)com
For more information about EarthlingCloud™ or our FedRAMP-as-a-Service™ offering, please visit the following links:
http://www.earthlingsecurity.com/fedrampaas
http://www.earthlingcloud.com