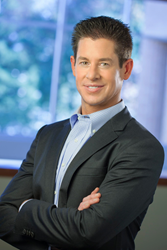 We're eager to do something that shows our commitment to giving back to the community, and this seemed like the best way to help reward those that are also invested in creating jobs and prosperity in Sacramento
SACRAMENTO, CA (PRWEB) September 01, 2016
Ethan Conrad announced an extension to their groundbreaking contest for small businesses in the Northern California region. The Sacramento property management company is offering the small business contest to promising companies within the Sacramento region with a current annual revenue of at least $100,000.00. The contest is meant to help businesses looking to grow revenue and jobs within the Sacramento area.
"We're eager to do something that shows our commitment to giving back to the community, and this seemed like the best way to help reward those that are also invested in creating jobs and prosperity in Sacramento," said a spokesperson for Ethan Conrad Properties.
The contest asks for businesses to show greater than 20% growth in revenue per-year for the latest three years, and illustrate their plans to grow revenue by at least 25% annually for the next five years while creating jobs. Once businesses submit their plan, a panel of judges including seven local entrepreneurs, educators, and venture capitalists will be judging each submission.
The judging criteria includes the quality of the business's management team, the scalability of the business model and the sustainability of the practice, growth plans, and overall financial health. While many businesses may submit applications, only the top five applicants will have a chance to "pitch" their businesses to the panel of judges for a chance at the top three prizes.
All prizes to be distributed will come in the form of rent credits at one of ECP's commercial locations. The first prize is for $50,000 in free rent; the runners-up will receive $30,000 for coming in second place and $20,000 for coming in third.
The original deadline was August 30, 2016. Ethan Conrad Properties hopes that extending the deadline will help give more businesses time to prepare the necessary documents and participate in this exciting opportunity to give back to the community.
For more information on how to participate, visit ethanconradprop.com.
Ethan Conrad Properties is the fastest-growing commercial real estate company in the Sacramento region, with over 5.2 million sq. ft. of office, industrial, and retail commercial assets. Ethan Conrad Properties currently manages over 130 commercial properties with over 900 tenants. For more information on Ethan Conrad, visit ethanconradprop.com or call (916) 779-1000.