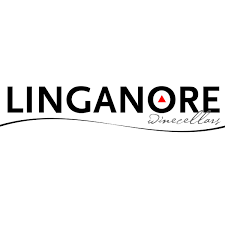 Mt. Airy, Maryland (PRWEB) September 05, 2016
It seems like just yesterday that Linganore Winecellars was harvesting their original 6 acres of vineyards and now they have 80 acres under vine. This little vineyard that could just grew and grew over the last 4 decades into one of the largest wineries in Maryland.
The winery started in 1976 by Jack and Lucille Aellen in the lower level of a dairy barn with equipment from Lucille's father and old bourbon barrels from a local distillery. As Frederick County's first winery, production was 8,000 bottles that year. Today, now into 2nd generation stewardship, the vineyards and winery are flourishing, incorporating state of the art technology along with old world techniques production has grown to over 500,000 bottles of some of Maryland's finest wines, garnering just shy of 500 medals since '92.
With this year's wet spring and dry summer the 2016 Vintage is looking very promising. The 40th vintage is hanging well producing deep color and rich flavors, which should bode well as the vintage is released in the next few years.
Alongside the vineyards, hops production on the farm looks great for Linganore's sister company, Red Shedman Farm Brewery, which was added just a short 3 years ago. With craft beers and hard cider, the brewery is a great compliment to the winery operation.
The Aellen's are a growing family tradition in Frederick County showing that the land and climate can produce both great Maryland wines and craft beers right in our own back yard. Farm to table at its best.
For more information on Linganore Winecellars and their 40th anniversary celebration, go to http://www.linganorewines.com.
To schedule a time to come out for an interview or photo opportunities, please reply to Jessica(at)linganorewines(dot)com.