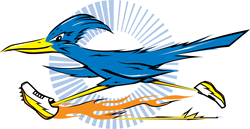 The system is so easy to manage and can be transported for easy set up. The data is accessible at the time of use or it can be retrieved at a later time, which makes using the system stress-free
Loveland, CO (PRWEB) September 28, 2016
Colorado Time Systems, a PlayCore company, is pleased to announce the release of RoadRunner Wireless Timing System for track and cross country meets. RoadRunner offers a level of functionality and accuracy that has never been available in an entry-level wireless timing system. RoadRunner provides a cost-effective solution for schools, track and running clubs, event management companies, municipalities, and trainers.
RoadRunner is a low-cost, portable solution that saves time and reduces recording errors, effectively improving the experience for athletes, officials and spectators. Wireless stopwatches record running times and send them back to the meet management computer for final results.
"The system has saved me countless hours," said Melissa Shug, Wakefield High School Cross Country Coach. "The [runners'] times are saved in the handheld timers and then easily downloaded into a computer at the event. Calculating scores and results happens in real time rather than hours, or worse, days later."
"We are excited to bring RoadRunner wireless track timing into our market space," said Rick Connell, Vice President and General Manager. "Colorado Time Systems is the leader in aquatic timing and scoring, and our expertise lends itself to easily create best in class track and cross country timing."
About Colorado Time Systems (CTS): Colorado Time Systems, a PlayCore company, has established a reputation for precision and innovation in swim timing equipment. Since 1972, premier aquatic facilities have chosen Colorado Time Systems for platinum quality timing, scoring and display systems. Learn more at http://www.coloradotime.com
About PlayCore
PlayCore helps build stronger communities around the world by advancing play through research, programs, and partnerships. They infuse this learning into their complete family of brands. PlayCore combines best in class planning and education programs with the most comprehensive array of recreation products available to create solutions that match the unique needs of each community they serve. Learn more at http://www.playcore.com.