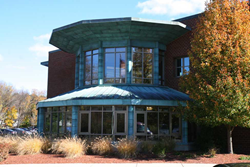 Both our NEASC and ACSI Exemplary Accreditation mark us as a premier school in the nation.
Lexington, MA (PRWEB) September 01, 2016
Lexington Christian Academy (Lexington, MA) was granted Exemplary Accreditation by The International Commission on Accreditation of the Association of Christian Schools International in July 2016. Exemplary is the highest level of accredited member status that may be granted by the Association to a school. LCA joins the list of exemplary Christian schools, which comprise less than two percent of the 1,000 ACSI accredited schools globally.
Tim Russell, Head of School, states, "As an academic community of faith, we strive for the highest standards in every area. Both our NEASC and ACSI Exemplary Accreditation mark us as a premier school in the nation."
Exemplary accreditation requires a school to demonstrate that it has met forty additional demanding and specific criteria above the regular accreditation standards. These criteria include the areas of governance, executive leadership, school viability, student learning, spiritual development, and school culture. The school has been through a rigorous process of preparation and an intensive exemplary accreditation review. The review team report was submitted to the Commission for its review and decision.
Lexington Christian Academy has been providing Christian education for students in 6-12 in the Greater Boston area since 1946. Its faculty and staff believe that "Christians should be the first to engage in critical thinking; they should not simply catechize correct answers or formally endorse the conclusions of Christian scholars from within their own social-economic or cultural milieu. [The Christian] worldview requires an education that considers the problems of society and the human dilemma in light of the hope of Christianity. Since each subject area has its own foci, methodologies, and intellectual traditions, each must find the right illustrations and questions to direct a faith-infused curriculum."
Lexington Christian Academy is an independent college preparatory school that exists to educate young men and women in the arts and sciences in the context of a complete commitment to the gospel of Jesus Christ.