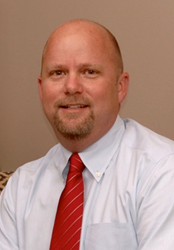 ATLANTA, GA (PRWEB) September 02, 2016
Peach State Integrated Technologies Inc., consultants, engineers and integrators of supply chain logistics, distribution, and material handling solutions, has named Bruce Baring, Practice Director, Network Optimization and Director Supply Chain Solutions.
Mr. Baring will directly assist clients with the development and execution of supply chain strategies to improve their logistics and distribution operational performance in order to achieve their overall corporate objectives.
"The supply chain continues to provide challenges and opportunities in distribution and it is great to be joining the leading provider of solutions in the space. I look forward to working with our clients and applying our experience to make our clients more competitive."
Mr. Baring has over 25 years of supply chain experience with logistics, distribution and operations expertise in the Food & Beverage, Retail, E-Commerce, Footwear & Apparel, 3rd Party Logistics, Medical Products, Health & Beauty, Industrial Products, Sporting Goods, Furniture, Toys, and Automotive Aftermarket industries. Bruce has been published in a variety of industry magazines and is a frequent presenter at supply chain conferences on the subject of logistics and supply chain network optimization.
About Peach State Integrated Technologies: 
Founded in 1975, Peach State Integrated Technologies Inc. is a professional services firm that provides strategic supply chain consulting, engineering, and integration of material handling solutions for their clients. Their experienced team of consultants, engineers and project managers, design and deliver network optimization, distribution, manufacturing, and labor management solutions that increase productivity, reduce cost, mitigate risks and improve customer service across the enterprise.
####
For additional information about Peach State Integrated Technologies, visit the company Web site at http://www.peachstate.com or call (800) 998-6517.
Publisher note - Send reader responses to:     
Peach State Integrated Technologies 
Attn: Debbie Tworek 
3005 Business Park Drive, 
Norcross, GA 30071 
Phone: 630-588-3572 
Fax: 630-588-8815 
dtworek(at)associated-solutions(dot)com