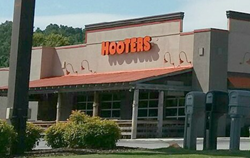 Those who sell and serve alcohol bear full responsibility for their actions.
Birmingham, AL (PRWEB) September 01, 2016
The family of a teenager who was struck and killed by a vehicle in front of the Pelham, Alabama Hooters Restaurant has filed a wrongful death lawsuit against Hooters. According to the suit filed in Circuit Court in Shelby County, Alabama (58- CV -2016-900703.00), servers at Hooters never asked Ryan Rohr to show an ID when he ordered alcohol which he consumed with co-workers during a two to three hour visit at the restaurant. The suit alleges servers continued to provide him alcohol even after he became visibly intoxicated.
Ryan was struck by a vehicle and killed just moments after leaving the Pelham Hooters on Highway 119 with friends on May 25, 2016. The wrongful death suit seeks unspecified punitive damages from defendants Hooters of Pelham, LLC and Hooters of America, LLC. A server at the restaurant is also named in the suit. The suit says that Ryan, a resident of Bartow County, Georgia, had traveled to Alabama to work on a construction project and had been staying at a hotel across the street from Hooters.Witnesses said he was trying to return to the hotel when he was struck. The lawsuit alleges another minor in the group was also illegally served alcoholic beverages during the trip to Hooters.
"Court documents allege Hooters violated Alabama law by serving Ryan Rohr alcohol, " said attorney Douglas A. Dellaccio who represents Ryan's parents, who filed the suit. Court documents allege the medical examiner's report revealed Ryan had a blood alcohol content of .24 at the time of his death, which is three times the legal limit for an adult. Any blood alcohol content above 0 is considered illegal for a minor.
The suit charges that as a "proximate result of the negligent, wanton, willful and/or wrongful conduct of the Defendants in serving alcoholic beverages to Ryan Joseph Rohr, who was under the age of 21 years, Ryan Joseph Rohr became grossly intoxicated and was killed." The suit is brought under Alabama's Dram Shop Laws and under the Civil Damages Act.
Cory Watson Attorneys is a Birmingham, Alabama personal injury law firm recognized nationally for its practice areas of complex litigation including class actions, pharmaceutical drug litigation, defective medical device litigation, products liability litigation, business and securities litigation, environmental litigation, multidistrict litigation and mass torts. The law firm has an extensive practice in all types of individual personal injury and wrongful death cases including those involving automobile accidents. The firm has recovered more than $1.75 billion for clients. Additional information is available at corywatson.com.