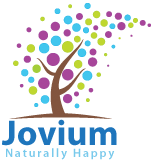 If you supplement certain strains of healthy bacteria like those found in Jovium Inner Balance, studies find feelings of anxiety will decrease and mood swings will decrease
(PRWEB) September 02, 2016
Jovium®, a brand dedicated to developing natural products that help to achieve a better emotional balance, has announced it is releasing its new Inner Balance probiotic blend supplement to add to its line and help people better manage stress, depression, anxiety and other mental health conditions.
Recent research in scientific journals found changes in the bacteria in the gut from an unhealthy diet can influence behaviors and feelings. Specific types of bacteria can influence obesity, diabetes, depression, and stress and cause very serious public health issues. Dr. Alfredo Nudman of Jovium® has developed a product like no other to combat unhealthy flora in the gut with a probiotic formula specifically designed to achieve a healthy gut and create an overall emotionally balanced individual.
"If you supplement certain strains of healthy bacteria like those found in Jovium Inner Balance, studies find feelings of anxiety will decrease and mood swings will decrease," said Dr. Nudman. "Researchers were able to prove this by transferring bacteria from a depressed person's gut to mice. The mice actually developed the same symptoms as the depressed person."
Depression and stress are some of the most significant and untreated conditions in the world. Billions of dollars are lost from decreased production and there is often an expense from lack of productivity and loss of workdays for depressed individuals.
The probiotic and complete Jovium® line uses natural drugs with ingredients backed by scientific research to treat depression and other conditions rather than prescription drugs. Prescription drugs have adverse side effects and some are more serious and uncomfortable than others. Their effects can lead to significant weight gain and sexual side effects.
"I am committed to helping people find relief from anxiety and depression and with the new Inner Balance supplement, the complete line can help more people than ever achieve a healthy emotional balance," said Nudman.
The most highly effective results are achieved by using the Jovium® System in full, which includes Essentials, Ultimate Strength, Omega-3 and Inner Balance. Combining the four supplements will allow them to work together, boosting each other in kick starting brain cell metabolism into high gear, providing the results in the fastest and most efficient way possible.
All of the products are manufactured in North America at GMP-certified facilities and have been thoroughly tested for the quality of their effects and ingredients. In addition to improved cognitive function and better mood regularity, users may experience improved sexual appetite, better attention span and greater energy.
To learn more about Jovium® system products, visit http://www.jovium.com. Jovium® supplements are also available on Amazon.com. Inner Balance will soon be available in the US Market.