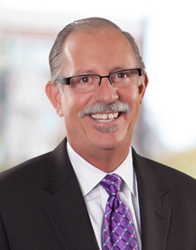 He brings in-depth knowledge of vendor solutions that improve efficiency, reduce costs and secure both network and physical security for a title agent's operations.
Miami, Florida (PRWEB) September 01, 2016
North American Title Insurance Co. (NATIC) has hired Glen Stout as state agency manager for New Jersey and Pennsylvania. In addition to other duties, he will oversee agency operations in those states while securing and servicing title agents to promote new and increased business activity.
"Glen brings a rich and varied skillset that will prove to be of great benefit to our agents in New Jersey and Pennsylvania," said NATIC Vice President, National Sales Manager Rich Griffin. "His years at October Research LLC provided him with deep insight into the range of technology available to agents, the need for education in the current regulatory environment and the critical need for marketing support. From his more recent experience he brings in-depth knowledge of vendor solutions that improve efficiency, reduce costs and secure both network and physical security for a title agent's operations. He will be quite an asset to our agents in this region."
Stout's career encompasses more than 30 years of management, marketing, publishing and sales experience. His business-to-business publishing career began in New York City in 1984, where he worked with Madison Avenue advertising agencies and international suppliers to the automotive aftermarket. For nearly two decades, he worked in publishing for Advanstar Communications, Crain Communications and October Research LLC, publisher of The Title Report and The Legal Description.
Prior to joining NATIC, he worked for Security Compliance Associates, where he gained valuable knowledge about network security issues facing title insurance and settlement agents. Previously, he held an executive position at RynohLive, and was part of a team that achieved a ranking in the top 21 percent of the 2015 INC. 5,000 list of fastest growing privately-held companies in the United States.
"I have worked with many individuals on the NATIC team since my days at October Research LLC, and I have found that without exception, they are professional, responsive and always willing to go above and beyond expectations to deliver on your request," Stout said. "I know I will have superior resources backing me in my efforts to serve agents in the region.
"Title and settlement agents work in a very competitive business environment," he noted. "Understanding their unique value proposition and communicating these benefits through effective marketing can noticeably increase agents' sales and market share. My experience and background provide the perfect mix of knowledge and skill to lend effective assistance to agents with their sales and marketing efforts."
Stout is located at 1040 Kings Highway, Suite 700, Cherry Hill, NJ 08034 and may be reached at telephone number (201) 423-3804 or gstout(at)natic(dot)com.
About North American Title Insurance Co. (NATIC)
North American Title Insurance Co. (NATIC) is a seasoned title insurance underwriter, helping title agents to achieve the goal of true business success for over 50 years. NATIC conducts real estate settlement services in 39 states and the District of Columbia. NATIC earned the reputation as the "underwriter next door," because their decision makers and associates are easy to reach and their processes are quick and straightforward. The NATIC agency application process is fast and transparent for qualified agents. NATIC has a one-hour underwriting response guarantee that is unparalleled in the industry.
NATIC is in Peer Group 1, which groups companies with total assets of greater than $100 million as determined by Kroll Bond Rating Agency, Inc. NATIC is ranked 6th by The Performance of the Title Insurance Underwriters© in terms of cash or cash equivalents. NATIC maintains over $95 million* in cash and invested assets. This represents over 93 percent of the company's assets and is characteristic of the most important attribute to title protection, namely, financial responsibility. *As of 12/31/2015.
Demotech, Inc. awarded NATIC a rating of: A' (A Prime) Unsurpassed. A.M Best rated B++ (Good). NATIC is headquartered in Miami, Florida. To learn more, visit http://www.natic.com
For more information contact: Kelly McCarel, c: 440.590.6504; e: kmccarel(at)natic(dot)com