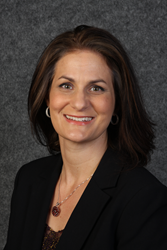 A lack of knowledge in the area of current substance use can hinder our ability to identify the needs of our patients
Chicago, IL (PRWEB) September 01, 2016
In honor of National Recovery Month in September, Gateway Alcohol & Drug Treatment Centers will offer a free continuing education (CEU) webinar for healthcare professionals.
The webinar, "Fentanyl, Sizzurp, Vaping and Other Current Drug Trends," will give participants the opportunity to earn one CEU and learn about current drug trends and treatment options.
The webinar presenter is Rachel Obafemi, LCPC, MISA, CADC, a Program Director at Gateway Treatment Centers. Rachel implements program improvements and standards, evaluates clinical programming and ensures excellent delivery service through best practices and evidence-based curriculums.
"It is imperative as healthcare providers that we have a knowledge base of current trends in substance use to better assist individuals who struggle with substance use challenges," Obafemi said. "As medical marijuana and opiate overdose become more common in the general population, it is helpful to have an understanding of the complexity of the issues."
The webinar will be offered on two occasions: Thursday, September 15 from 12:30 to 1:30 p.m. and Tuesday, September 20 from 12:30 to 1:30 p.m. Participants can receive one CEU IAODAPCA, NAADAC, Illinois: LCPC, LPC, LCSW, LSW, Nursing, Psychologist.
Registration in advance is required at Recovergatway.org/Training and space is limited.
"A lack of knowledge in the area of current substance use can hinder our ability to identify the needs of our patients. If such an integral part of an individual's life is foreign to those providing care, then we are unable to promote health and wellness to our patients as a whole," Obafemi said.
About Gateway Alcohol & Drug Treatment
Since 1968 our goal has been straightforward: To help clients get their life back on track and achieve a life of sobriety, free from drug use and symptoms of mental illness, that is productive, socially responsible, and healthy. As the largest, non-profit treatment provider in the country, we currently operate drug and alcohol treatment programs in more than 43 locations for men, women, adolescents, special needs, and clients diagnosed with co-occurring mental health disorders.
Gateway's Community Division has treatment centers located throughout Illinois, including Lake Villa, Aurora, Chicago, Springfield, Pekin, Carbondale, and the St. Louis metro east area. These centers offer residential and outpatient treatment services for adults, teens and adolescents accessed through insurance, state funding and self-pay.
Gateway's professional clinicians help thousands of individuals successfully complete treatment by developing a personalized treatment program that treats the underlying causes of substance abuse—not just addiction to drugs or alcohol.
Learn more about insurance coverage, treatment options, or Gateway's confidential consultation at RecoverGateway.org or call 877-505-HOPE (4673).
Reporters and Editors, for more information, please call Leslie Colman, Marketing Director, at (630) 776-5725.