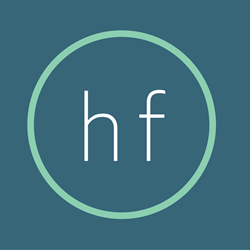 The world is facing a Happiness Epidemic. We are out to solve it.
Brooklyn, New York (PRWEB) September 01, 2016
Today, HappyFreaks.com (HappyFreaks) officially launched its site, which aims to be the world's leader in solving the Happiness Epidemic. Along with equipping users with a digestible 21-day crash video-course on the facets of happiness, the site offers valuable resources for continuous learning and training in personal growth. With a heavy emphasis on simplicity and storytelling, the site encourages users to find their own version of happiness using a unique, casual approach.
HappyFreaks was founded by two brothers, Nick and Mike Fiorito, who believe the world is in the midst of a Happiness Epidemic.
"The truth is, science has already proven which actions lead to happiness. Every self-help book or blog post on happiness is going to regurgitate the same few proven techniques over and over again: exercise, breathe, be thankful...the list goes on. While the existing resources are definitely easy to digest and offer some great actionable strategies in the pursuit of happiness, they never seem to offer frameworks that last. If attaining happiness were as easy as reading the "Top 10 Happiness Hacks," the whole word would have reached their definition of happy and we wouldn't need to keep searching for it," says Mike.
Founded just 18 years ago, the field of positive psychology is a fairly new one. The focus of positive psychology is on personal growth rather on pathology. HappyFreaks aims to build on the field's core frameworks by simplifying personal growth and happiness into a digestible form of media, and offering opportunities for continuous learning and development.