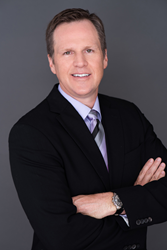 We aren't just dealing with a crime problem, or a substance abuse problem. We're dealing with a public health crisis.
NEW PORT RICHEY, Fla. (PRWEB) September 06, 2016
Data from the Centers for Disease Control and Prevention indicates that the current opioid epidemic may be the worst drug crisis in American history, with death rates now rivaling those of AIDS during the 1980s and 1990s. As an indicator of its severity, CDC notes that in 1999 there were more than twice as many motor vehicle deaths in the U.S. as there were fatal drug overdoses. By 2014, those numbers had flipped, with almost 40% more deaths from overdoses than car crashes.1
"Just as we did with AIDS, we need to address this situation on every level," says Kent Runyon, Vice President of Community Relations and Compliance Officer of Novus Medical Detox Center, a leading Florida-based drug treatment facility. "We aren't just dealing with a crime problem, or a substance abuse problem. We're dealing with a public health crisis."
Some parts of the country have been hit harder than others, and one of the hardest-hit is Florida. Going back to 2011, authorities in Florida were describing the state as the epicenter of a prescription drug abuse epidemic, as doctors in Florida were prescribing 10 times more oxycodone pills than every other state in the country. A representative of the Broward County Sheriff's Department, speaking at the time, said, "We have more pain clinics than McDonald's. They're taking their toll."2
Since then, increased awareness of the danger of opioids among physicians, accompanied by a crackdown by law enforcement at the state, federal, and local levels, has succeeded in making oxycodone and other prescription opioids at least somewhat more difficult to obtain. Unfortunately, public awareness of the effectiveness of available addiction treatment modalities has not kept pace with law-enforcement and prescription-limiting initiatives. Even more unfortunately, Runyon notes, is that the reduced availability of prescription opioids coincided with the widespread and low-priced availability of illegal alternatives, particularly heroin and an even more dangerous and potent painkiller, fentanyl.
Here too Florida is a pacesetter. According to a report from the Florida Department of Law Enforcement, heroin deaths jumped 100% in Miami-Dade, almost 210% in Broward, and 425% in Palm Beach counties in the first half of 2015 compared to the same period in the previous year. Deaths linked to fentanyl skyrocketed 310% in Miami-Dade and 100% in Broward. Public health and toxicology experts say the nearly uniform upward trends have continued through the second half of 2015 into 2016. The wave of opioid abuse has been particularly grim in South Florida, where a crackdown on prescription painkillers such as oxycodone is believed to have led to the spike in heroin and fentanyl abuse.3
"You can see just how intractable this problem can be," says Runyon. "It often begins with a doctor overprescribing opioids for pain—or a patient seeking greater pain relief than his or her prescription offers. Unfortunately, once the immediate painkilling effect has worn off, a side effect of opioid use is more severe and more protracted pain. At this point, the abrupt untreated withdrawal from one drug can very easily lead to the search for a substitute, which is where the heroin and fentanyl come in. What's needed for people in pain are non-opioid treatment options. For people already in dependency or addiction, treatment—medically supervised, individualized treatment—is essential."
Novus has helped many patients successfully manage opiate and opioid withdrawal through its medically supervised drug detox programs. The Florida drug detox facility uses proven medical protocols to create a customized treatment plan for each patient, and offers 24-hour access to nursing care and withdrawal specialists. Novus is widely recognized for its expertise in treating high-dose methadone cases, and is proficient in detoxing patients from other high-dose opioids just as safely, comfortably and effectively.
For more information on Novus Medical Detox Center and its opioid treatment programs, visit http://www.novusdetox.com.
About Novus Medical Detox Center:
Novus Medical Detox Center has earned The Joint Commission's Gold Seal of Approval for Behavioral Health Care Accreditation as an inpatient medical detox facility. Licensed by the Florida Department of Children and Families, Novus provides safe, effective alcohol and drug treatment programs that are based on proven medical protocols and designed to minimize the discomfort of withdrawal. The facility is located on 3.25 acres in New Port Richey, Florida, in a tranquil, spa-like setting bordering protected conservation land. Intent on proving that detox doesn't have to be painful or degrading, Novus set out to transform the industry by bringing humanity into medical detox with individually customized treatment programs and 24/7 access to nursing care and withdrawal specialists. Today, Novus is renowned as a champion of industry standardization and a staunch advocate of patients fighting to overcome substance use disorders. Frequently recognized for its contributions to the industry and local community, Novus has become a regular source to media publications such as The Wall Street Journal and USA Today, and has ranked in the Tampa Bay Business Journal's Fast 50, the Florida Business Journal's Top 500 and the Inc. 5000 list of America's fastest-growing companies. For more information on Novus' medically supervised detox programs, visit http://novusdetox.com.
1. Nolan, Dan, and Amico, Chris, "How Bad is the Opioid Epidemic?", PBS Frontline, February 23, 2016. http://www.pbs.org/wgbh/frontline/article/how-bad-is-the-opioid-epidemic/
2. Allen, Greg, "The 'Oxy Express': Florida's Drug Abuse Epidemic," NPR Morning Edition, March 2, 2011. http://www.npr.org/2011/03/02/134143813/the-oxy-express-floridas-drug-abuse-epidemic
3. Ovalle, David, and Weaver, Jay, "Heroin, fentanyl a deadly duo as Florida overdose deaths skyrocket," Miami Herald, April 29, 2016. http://www.miamiherald.com/news/local/article74781717.html