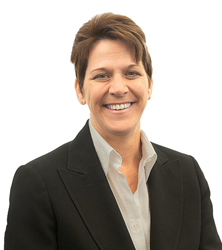 This will be the manufacturing event of the year for Georgia
Atlanta, Georgia (PRWEB) August 31, 2016
Manufacturing industry leaders from throughout the state are expected to attend the second annual Georgia Manufacturing Summit to discuss and learn about issues impacting their businesses.
This year's theme is "Building a Better Georgia," focusing on construction-related products manufactured in the state. With the expected growth in residential and commercial construction, manufacturing leaders will share best practices and strategies to prepare for the anticipated increase in demand for building-related products.
Based on the success of the inaugural 2015 Georgia Manufacturing Summit, 400 to 500 attendees are expected at this year's event. Partner industry associations, such as AIA, ASID, HBAG, GAHBA, SDCA, NARI and The Blue Book have been invited to participate in and promote the event. The Summit will connect manufacturers who produce construction-related goods locally with members of the construction industry, with the ultimate goal of increasing economic sustainability within the state.
The Summit will begin with the "People of Manufacturing Awards" breakfast, designed to bring exposure and recognition to Georgia manufacturers and their employees who consistently exhibit excellence on a daily basis.
The 2016 awards categories are:

Front Line Leadership
Plant Manager
Team Safety
Team Operational Excellence
Six breakout training sessions will cover a wide range of issues facing various departments of a typical manufacturing company. These sessions will include the German-American apprenticeship program, changes to wage and hour regulations, manufacturing a better bottom line, operations, safety, and marketing. Company leaders from each of these specialties will be encouraged to attend sessions appropriate to their role in their businesses.
A special educational session, "Is That Product Really Green?" will be tailored for architects and interior designers, and will count as continuing education credits for AIA and interior designers.
Jason Moss, CEO of the Georgia Manufacturing Alliance says, "This will be the manufacturing event of the year, and all who attend will gain valuable insight on the future of manufacturing in Georgia. By taking time to learn and work together, we will certainly grow as a community. Leaders representing a wide variety of industries will be represented, from textiles to food and beverages. Both consumer goods and industrial manufacturers will connect on common ground."
Tables and individual seats may be reserved at http://www.georgiamanufacturingsummit.com. Sponsorship information is available by calling Mr. Moss at 770-338-0051.
About the Georgia Manufacturing Alliance
The Georgia Manufacturing Alliance is a professional organization founded in 2008 to support Georgia's manufacturing community. GMA provides monthly plant tours, educational sessions and unique networking opportunities designed to help make profitable business connections for its members. To learn more about the organization, visit http://www.GeorgiaManufacturingAlliance.com