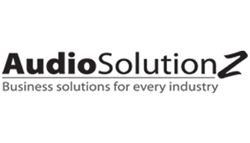 It is vital to know all the essential OSHA Regulations and how those can be best complied with. Doing so can get you a good score, every single time
Durham, NC (PRWEB) September 01, 2016
AudioSolutionz is widely renowned for offering top-quality information to all attendees by hosting events like Manufacturing Regulations Conferences and many more.
Expert speaker Natalia Olive will be hosted by AudioSolutionz platform for conducting an information-packed webinar on Thursday, September 8, 2016, titled Are You Ready for the Next OSHA Inspection? She will utilize the session time to offer insights on the parameters which are vital for devising a compliant EHSMS system, while also encouraging attendees to make it a completely interactive session.
Some of the key takeaways that this session will cover include:

How to deal with OSHA inspection
Preparing for compliance inspection
OSHA emphasis programs
Building an OSHA-compliant EHS management system
Leverage OSHA inspection to gain positive results
How OSHA audit process works
Making your preparation for the OSHA compliance inspection
Devising a sturdy EHS Management system
Beginning August 1, 2016, OSHA amended a few of the existing rules of the OSHA Act which is meant to ensure a safe and healthy workplace for all. As per these rules, a company can be fined as much as $124,709 per individual. The cut-off period for repeated violations has also been expanded to 5 years, up from 3 years earlier. OSHA audits don't happen just like that, but it is always recommended to face it directly by staying completely prepared for it.
Since the last update, OSHA rules have become more stringent than ever. Ms. Olive will use the session time to take up the prerequisite records list and other documentation that must be there with you always in case you are required to make a prompt response to the inspection. She will also share her expertise in determining all the steps of the process and how each of those can be dealt in the best possible way.
For Registration Visit- https://www.AudioSolutionz.com/manufacturing/osha-inspection-ehs-management-system.html
Get $30 off on our conferences and webinars. Use Code PRWEB30 on checkout (applicable for all purchases).
About AudioSolutionz
AudioSolutionz is a leading business group that acts as a reliable source for procuring business-enhancing information. Its range of products includes live/on-demand audio conferences, webinars, DVDs as well as transcripts. Its highly informative sessions are delivered by nationally-recognized experts who offer highly engaging sessions while also helping you with your doubts regarding their area of expertise in the most professional way.