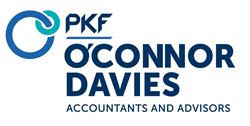 New York, NY (PRWEB) September 06, 2016
PKF O'Connor Davies, LLP, one of the nation's fastest growing accounting and advisory firms, announced today that Alan S. Kufeld, CPA, was named a partner in the firm's financial services practice. Kufeld is a recognized leader in the financial services industry with deep expertise in complex tax issues in all phases of the life cycle of Management Companies; accounting, tax planning and particularly strategies for managers closing funds and launching family offices. Kufeld brings another level of depth and expertise to an already strong financial services practice. He is the latest high-profile hire for PKFOD as the Firm continues to expand its geographic reach and talent base to stay ahead of the evolving needs of its clients.
"Alan brings a depth of expertise on complex tax issues for financial services clients and families that's hard to match," said Marc. L. Rinaldi, Partner-in-Charge of the firm's Financial Services Practice. "From start-ups to established management companies of all sizes and structures, he has seen virtually every scenario you can think of and continually comes up with strategies that put clients in the best position to succeed. He will add a strong presence to an already strong financial services team, and we know he will drive real value for our clients. We are thrilled to welcome him to the Firm."
Prior to joining PKF O'Connor Davies, Kufeld was a partner at a family office advisory firm and a Tax Principal at a large financial services firm, both in New York. With a career spanning 20 years in the financial services field, Kufeld has advised clients on tax-efficient planning and structuring, risk management, Federal, state and local tax compliance, including audit defense, retirement planning, best practice benchmarks and operations.
"PKF O'Connor Davies has established itself as a top-notch firm that continually delivers value for clients in the financial services space and every aspect of business for that matter," said Kufeld. "The tax landscape and the issues facing funds, their general partners and high net worth families is becoming more complex every year. I'm excited to join a team of proven experts to help our clients design and implement smart strategies that help keep them stay ahead of the tax curve and position them for long-term success. I look forward to this exciting phase of my career."
About PKF O'Connor Davies, LLP
PKF O'Connor Davies, LLP is a full service Certified Public Accounting and advisory firm with a long history of serving clients both domestically and internationally. With roots tracing to 1891, ten offices in New York, New Jersey, Connecticut and Maryland, and more than 600 professionals, led by over 100 partners, the Firm provides a complete range of accounting, auditing, tax and management advisory services.
PKF O'Connor Davies is ranked number 26 in Accounting Today's 2016 "Top 100 Firms" list and the Firm is also recognized as a "Leader in Audit and Accounting," a "Pacesetter in Growth" and one of the "Top Firms in the Mid-Atlantic." PKF O'Connor Davies is ranked number 28 in INSIDE Public Accounting's 2016 "Top 100 Firms" list and recognized as one of the "Top Ten Fastest-Growing Firms." In 2016, PKF O'Connor Davies was named one of Vault's Accounting 50, a ranking of the 50 best accounting employers to work for in North America, and ranked among the top 50 most prestigious accounting firms in America in a complementary Vault survey. The Firm is the 11th largest accounting firm in the New York Metropolitan area, according to Crain's New York Business, and was named the 10th top accounting firm in New Jersey according to NJBiz's 2016 rankings.
By consistently delivering proactive, thorough and efficient service, PKF O'Connor Davies has built long-lasting, valuable relationships with its clients. Partners are intimately involved in the day-to-day management of engagements, ensuring a high degree of client service and cost effectiveness. The Firm's seasoned professional staff members employ a team approach to all engagements to provide clients with the utmost quality and timely services aimed at helping them succeed. Continuity of staffing and attention to detail in all client engagements make the Firm stand out among its competitors.
PKF O'Connor Davies is the lead North American representative of the international association of PKF member firms. PKF International is a network of legally independent member firms providing accounting and business advisory services in 440 locations in 150 countries around the world. With its tradition, experience and focus on the future, PKF O'Connor Davies is ready to help clients meet today's ever-changing economic conditions and manage the growing complexities of the regulatory environment. For more information, visit http://www.PKFOD.com.