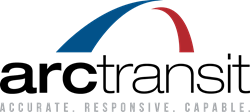 WILMINGTON, N.C. (PRWEB) September 02, 2016
A.R.C. Transit – a shipping solutions provider based in Wilmington, N.C. – recently made the annual Inc. 5000 list, adding to the company's already hefty load of accolades.
This marks the fifth year in a row on the list for A.R.C. Transit, which ranked 2,241 at 162 percent growth and $41.3 million in revenue.
"Our regular appearance on the Inc. 5000 is a testament to our commitment to value, service and innovation for our clients," said A.R.C. Transit CEO Gary L. Winstead. "Any time the national spotlight shines on you, it's very gratifying. We set out on this journey more than a decade ago with our sights set on changing the industry. As a team, we feel these Inc. 5000 nods are a good indicator that we're on the right path."
In its 11th year, A.R.C. Transit is no stranger to industry recognition. Aside from repeat acknowledgements by Inc. magazine, the shipping solutions provider in the past earned a place on the North Carolina Mid-Market Fast 40 and received the Coastal Entrepreneur of the Year award.
Today, A.R.C. Transit operates three subsidiary trucking operations, moving more than 6,000 containers per month. These motor carriers are LML Express Inc., 123 Express Inc. and Veterans Express Inc. A.R.C. Transit and its subsidiaries have some 46 employees, with 250 owner operators and 11 terminal operations in seven states.
According to Inc. magazine, it's this type of entrepreneurial progress that propels companies to make the list.
"No one makes the Inc. 5000 without building something great – usually from scratch," stated Eric Schurenberg, Inc. president and editor-in-chief. "That's one of the hardest things to do in business, as every company founder knows. But without it, free enterprise fails."
For A.R.C. Transit and team, the road beyond this latest Inc. 5000 placement looks wide open.
"Our company culture focuses on being accurate, responsive and capable," said A.R.C. Transit Chief Marketing Officer Jimmy Yokeley. "Executing these principles as our guide, the future for us and our clients holds much promise."