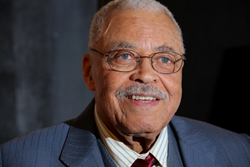 (PRWEB) September 05, 2016
"Front Page" is a documentary style show that features host James Earl Jones. This show covers different areas of interest from a unique, behind the scenes view of the inner workings to give the viewer another perspective. This show covers the issue of medical malpractice from different angles.
According to the Civil Justice Resource Group, the number of deaths that are attributable to accidents that are medically related is between 65,000 and 200,000 annually. As a percentage, nearly 1% of all hospital patients can be victims of medical malpractice. 2,9% of those who are victims of medical malpractice file claims against the medical provider for damages associated with negligence. Also of interest, 4.8% of all physicians are responsible for half of the medical malpractice suits filed.
The number of medical malpractice accidents leading to death is higher than the number of deaths caused by car accidents, which is 98,000. Reducing the number of incidences of medical malpractice is important and gaining perspective as to the cause and efforts to reduce these cases is a focus of this program.
The show seeks to gain an understanding of the prevalence of medical malpractice and how these accidents affect the quality of care provided to patients. It will also look at the participants in medical malpractice, from doctors and medical practitioners to patients, attorneys, and the court system.
"Front Page" is an independently produced program that is not distributed by PBS but is delivered for airing on Public Television stations based on their discretionary scheduling.