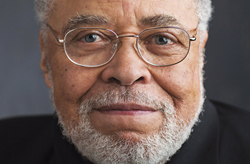 (PRWEB) September 03, 2016
In a forthcoming episode of Front Page with host James Earl Jones the program will feature a discussion of a developing new industry within an ancient industry- that of GPS-Aided Agriculture Tools.
Since the dawn of civilization, agriculture has lifted human beings out of the poverty of merely hunting and gathering into the plenty and prosperity of well-fed communities. For as long as tribes, states, and nations have been cultivating the Earth for sustenance, people have also endeavored to enhance, improve, and perfect the methods used in agriculture.
Today, vast swaths of land are covered by single farming enterprises as the tools and technologies of farming have advanced to a level which allows a single farmer to provide enough food for whole communities- sometimes for hundreds of thousands of people.
In the age of information technology and advanced telecommunications, better data acquisition tools and methods have come to fruition. Among the latest innovations to expand agriculture even further beyond its ancient horizons is GPS-Aided Agriculture Tools.
How far will GPS expand the capabilities of today's advanced farmer? What will these new capabilities mean for environmental concerns? And, can the Earth sustain the growth in the global population that these new limits will support?
Front Page is made for broadcast and distribution only to Public Television PBS member stations and similar platforms. This ongoing series is filmed in high-def and conforms to quality assurance standards before airing. The program is made by an award-winning team of producers, writers, and filmmakers. It is neither released nor is it produced by APT or PBS.